With Revel, students engage, understand and question. At our latest event, educators did the same to learn more about Revel!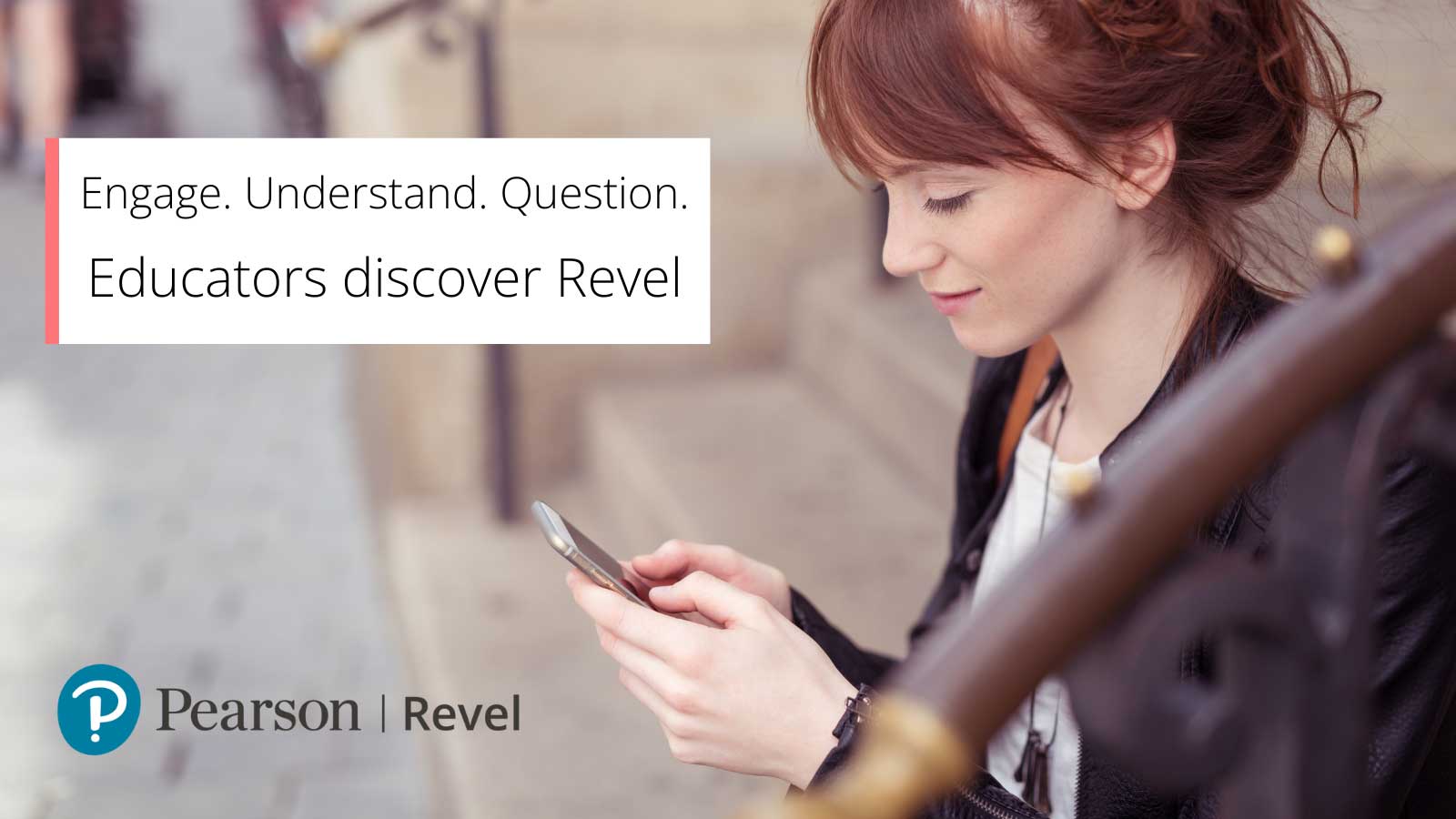 Educators from several countries across the region had a chance to engage, learn and ask questions about Pearson's latest digital innovation recently, when they joined Ahmed Samir (Senior Manager, Digital Solutions and Services, for MEA, Higher Education) to hear about Revel. The educators in attendance teach a variety of subjects in higher education and many expressed that they were looking for ways to engage students, encourage more active learning participation and to improve learner results. They were also keen to discover how digital tools could optimize their teaching and assessment time.
Ahmed explained that Revel's cutting-edge approach puts higher education learners and educators in the driving seat with top class author-content, feedback and assessment capability.
At the beginning of the webinar, attendees were asked to indicate if they had heard of Revel before the session and also if they used any Learning Management Systems (LMS) including Moodle, Blackboard or Canvas. This quick exercise revealed that the majority had no, or limited, knowledge of Revel and many did not use an LMS either.
Ahmed immediately explained that this was a great time to be learning about Revel's resources and that, for those that were using already using LMS, Revel seamlessly integrates with it. 
Outline of Revel's resources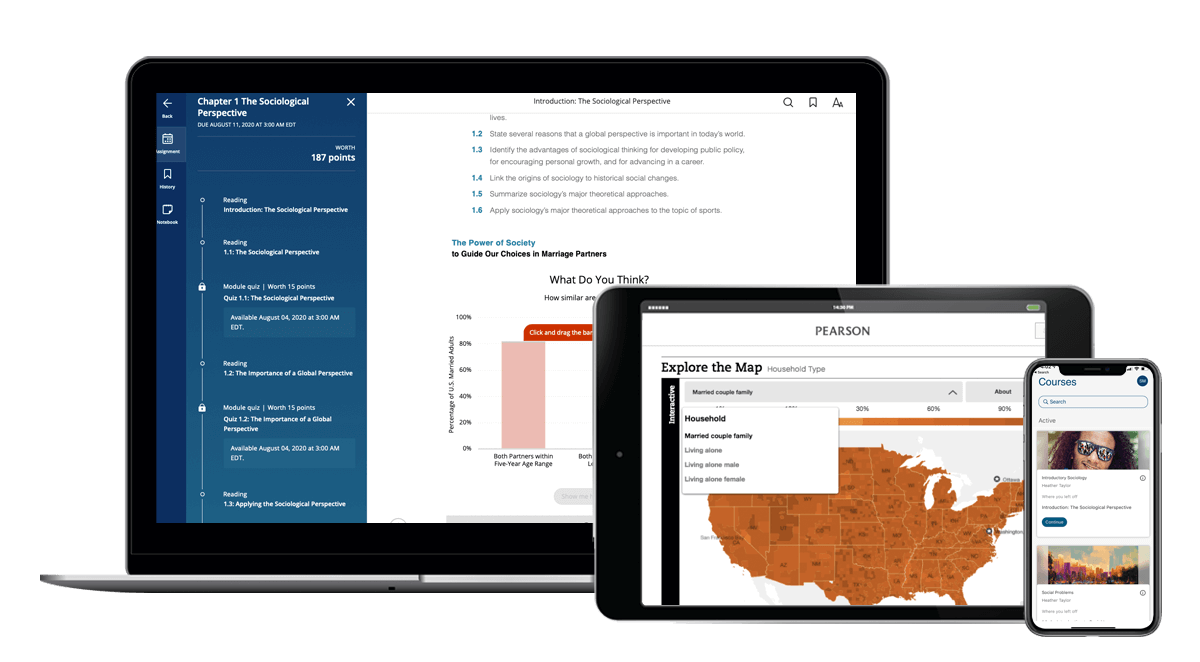 Revel is available across a wide range of subjects and is also accessible to students on any registered device, on and offline. Devices synchronise seamlessly, so a student can for instance, start their work at their college or university, continue their reading and video watching exercises while they travel home on a bus, and then carry on with their assignments later – potentially without interruption, lag or loss of any of their work or lessons. With Revel they can listen to their textbook, practice and review their knowledge and track their own progress. Their dedicated dashboard shows them assignment due dates and their auto-graded scores, with interactive tools to help them check their subject understanding and to see how their approach to questions affects their scores. Revel gets students used to preparing before, during and after class – keeping them engaged as they build vital 21st century workplace skills, including preparation, critical thinking, writing and presentation.
And educator will find Revel really useful too. With its easy-to-navigate dashboard, they can see upcoming and completed assignments and tasks for each student, including time spent on reading assignments and scores for auto-graded exercises. It can highlight students that may be at risk of falling behind or indicate any areas of the syllabus that are proving more challenging. Showing educators both individual student and whole-class results data, it empowers them to choose how they adapt lessons, provide support and monitor progress.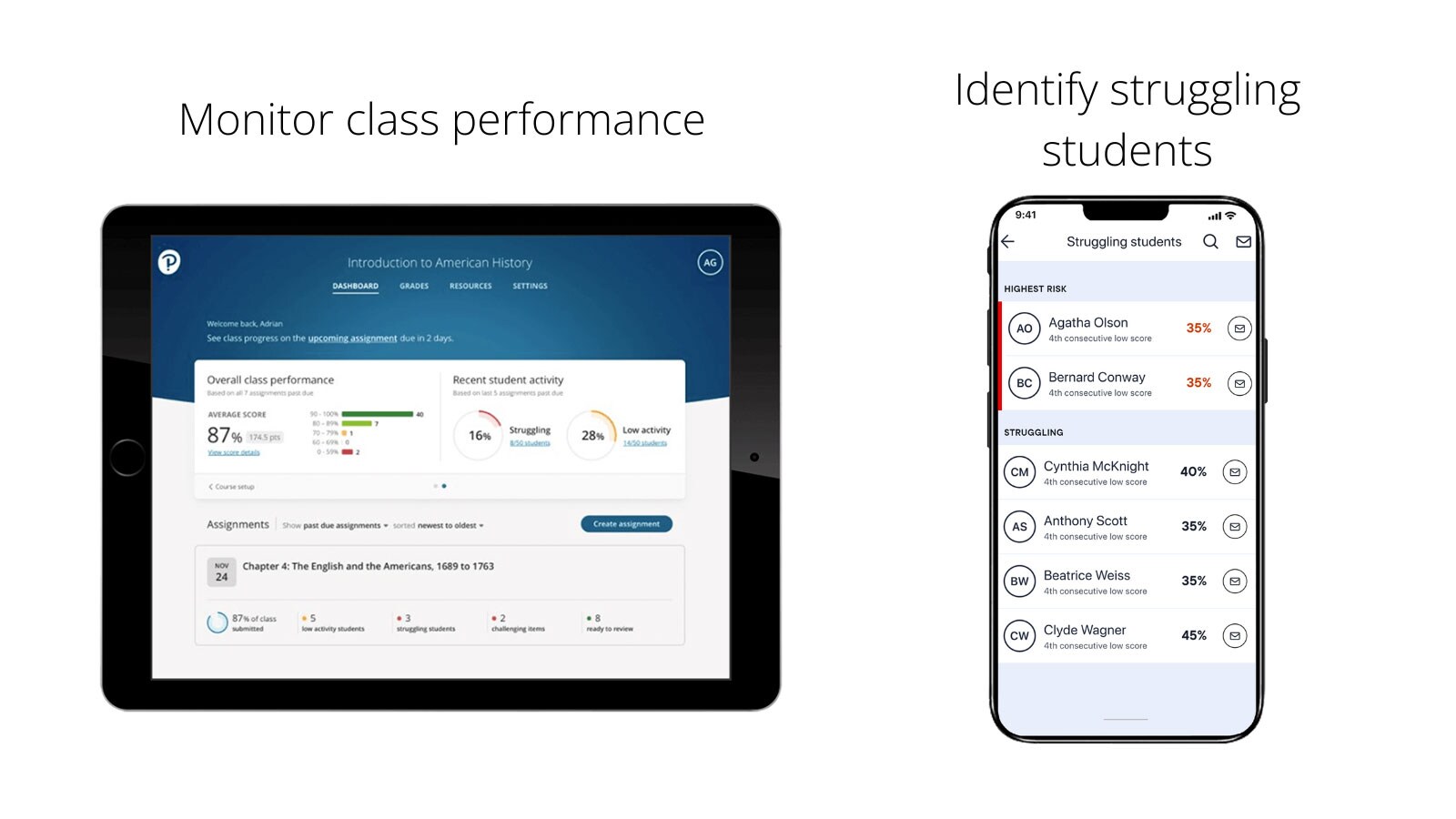 Revel's wide range of flexible and engaging resources are embedded into each course and include video, audio, flashcards, Sims and PowerPoint exercises, that will encourage students to want to master the subject. The interface makes it easy to highlight content for students to focus on, while a single sign-on automatically links Revel with any existing LMS too.
Ahmed asked attendees how they currently manage the grading and data from their courses and how they provide feedback to their students. This question revealed that most were having to do these tasks manually, so this was a good time to discuss the performance dashboard. He demonstrated how easy it is to create and assign work, writing exercises, customize assignments and set end of chapter quizzes. He explained how these tools, coupled with auto-graded exercises, can save educators a lot of time. A Q & A session followed.

Some of the questions attendees asked:
How can we increase students' attention?
A key benefit of Revel is how you can prepare students before the class by creating assignments sent directly to students. Within each chapter there are preset modules with customized questions and assignments – for example, a link to a YouTube video to watch, with questions they must answer before attending their class.
What is the difference between MyLab and Revel?
The core difference between the two is that Revel comes with a mobile app so that students can study anywhere and anytime on any device, and specifically it allows them to study when they are offline too. Their offline work syncs up in their course when they go back online. Students can access their MyLab course, including completing homework questions, on their mobile devise via the browser but they need to be online to do that.
Does Revel replace MyLab?
No, MyLab is for a specific subjects and Revel for others.  Some subjects come with both, but most of the science subjects come with MyLab or Mastering, instead of Revel.
Which subjects and titles are covered?
A very wide range of subjects are covered by Revel. Check out this handy guide and speak to your account manager about what's coming soon!
Can instructors hide any parts of Revel questions from student view?
You can schedule content so that it is inaccessible to view before a certain date.
How do we access Revel?
If you are an instructor, we provide you with a free access code while students will need to purchase an access code. Your account manager can tell you how to get started.
Can you see when students have submitted reading parts and their individual scores?
The Revel performance dashboard can show you the percentage of a reading exercise that has been completed by each student, total time spent, and overall achievement.  You can assign a reading question direct to a student and you can see low activity, under-performance or where specific content might be challenging. You can also export the entire gradebook offline to see all student scores.
Is it easy to access the textbook solution manual and the instructor resources in Revel?
Very easy! Go directly to Resources where you will see all the eBook, Simulations, Power Point, instructor manuals and student resources for each subject. You can also export individual parts offline to your desktop.
Can instructors manually create and upload questions?
Yes! You can create assignments in the dashboard and choose a due date, customize an assignment – including adding video links. You can add question and answer sets and instructions about how the student must approach the question (e.g watch a video first and then answer the questions). You can also control the time students can take to complete the question and customize feedback.
Ready to work with you!
Ahmed summed up by saying how much he and the team are looking forward to supporting higher education partners across the region to transform their teaching and enhance their students' learning journeys with Revel.
Next steps
Get in touch with us to start a conversation with your Account Manager.
For a deeper dive into setting work in Revel, watch a recent training webinar which covered:
The simple steps to set up your Revel course.
How to set up assignments.
How to adapt and create your own questions, including video questions.
How students will use Revel, online and on the app.