Supporting educators to
deliver more engaging
learning experiences
Limitless opportunities for all learners

We all to want to help learners succeed. That's why everything we do enables learners to achieve more.
We're here to support you on your digital transformation journey, with an expert team based across the region. Whether you're offering online, blended or hybrid courses, we can help you deliver even more engaging digital learning experiences to support student success.
Scroll down to explore our rich array of digital tools, which all come with personal support and training.
We add life to a lifetime of learning
We're the world's leading learning company, dedicated to helping everyone realize the life they imagine.
 
Announcement! King Faisal University Basic Sciences Department Books
لطلبة السنة التحضيرية لجامعة الملك فيصل لشراء الكتب والمقررات الإلكترونية التالية، اضغط أدناه للحصول على المقررات الآن
For King Faisal University - PYP students, to buy the following books/Ebooks&Mylabs, please click on the button:
Sr. no
Subject
Course Code
1
Mathematics
2417 – 301
2417 – 302
2
Basic Science 1
2417 - 304
3
Basic Science 2
2417 - 305
4
Biostatistics
2417 - 303
5
Basic Science Non-medical (Natural Science)
2417 - 306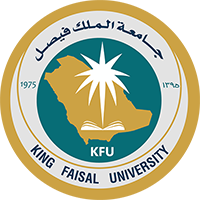 (Disclaimer: Upon clicking on the link below, you shall be diverted to a third-party webpage. Pearson does not administer said webpage and shall not be held liable for any actions or omissions by said third-party.)
(تنبيه: بعد النقر على الرابط أدناه، سيتم تحويلك إلى صفحة تابعه لطرف ثالث من الغير. لا تدير بيرسون الصفحة المذكورة ولن تتحمل المسؤولية عن أي أفعال أو تقصير من جانب الطرف الثالث المذكور)
Tools for Digital Transformation
Innovative digital tools for online, blended and hybrid learning:

Suite of online platforms across 15+ discipline areas.

New ways to transform teaching in your classroom. 

Expert Support team to help you get the best out of your students.

Discover Digital Transformation
Higher Education Catalog
Explore our world-leading textbooks:
Covering 23 subjects.
eBooks and accompanying online learning tools.
Specially curated for the region.
Keep up to date with blog

Read our latest blogs posts to uncover:
Customer success stories.
Learning trends.
The latest editions of our top-selling textbooks.
 
News and events

Read our latest industry insights, join an upcoming event or catch up on a recent one.

Your local partner

With offices in United Arab Emirates, Saudi Arabia and Turkey, we are proud to work with educators and learners across the region, delivering solutions which meet the unique education needs of the Middle East.