HE Steps Up – Take Digital Transformation to the Next Level
Join us from July onwards for a new series of events to help you drive successful digital transformation in your class, department or institution. From virtual science labs and remote proctoring to our world-leading online learning platforms, we can support you to deliver a great experience for your students via remote, blended or in-person teaching.
 
Announcement! King Faisal University Basic Sciences Department Books
لطلبة السنة التحضيرية لجامعة الملك فيصل لشراء الكتب والمقررات الإلكترونية التالية، اضغط أدناه للحصول على المقررات الآن
For King Faisal University - PYP students, to buy the following books/Ebooks&Mylabs, please click on the button:
Sr. no
Subject
Course Code
1
Mathematics
2417 – 301
2417 – 302
2
Basic Science 1
2417 - 304
3
Basic Science 2
2417 - 305
4
Biostatistics
2417 - 303
5
Basic Science Non-medical (Natural Science)
2417 - 306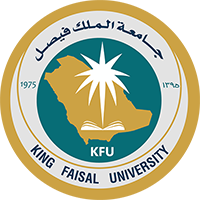 (Disclaimer: Upon clicking on the link below, you shall be diverted to a third-party webpage. Pearson does not administer said webpage and shall not be held liable for any actions or omissions by said third-party.)
(تنبيه: بعد النقر على الرابط أدناه، سيتم تحويلك إلى صفحة تابعه لطرف ثالث من الغير. لا تدير بيرسون الصفحة المذكورة ولن تتحمل المسؤولية عن أي أفعال أو تقصير من جانب الطرف الثالث المذكور)
Need urgent support during the COVID-19 (Coronavirus) pandemic?

For help setting up, manage, start and facilitate your virtual classroom, please fill in this form. Our regional team will promptly get in touch.
 
We're still here to support you with teaching and learning away from campus
Our digital solutions offer a range of tools to support your teaching including auto-graded homework assignments, practice questions, online-quizzes, engaging multimedia learning tools such as videos, eBooks and mini-simulations, all with instant student feedback and a comprehensive professor gradebook.
 
Thank you to everyone who contributed to or joined one of our #InItTogether distance learning support webinars. You can catch up on all 38 webinars now. These sessions cover various distance learning topics including digital communication, mitigating cheating in online assessment, strategies for teaching online and engaging students in live, virtual classes.
 
We continue to support you, so get in touch if we can help in any way.

MyLab and Mastering
For existing users, we are happy to continue to support you and to answer any query related to your MyLab and Mastering classes.
For all other professors, we are offering a two weeks free access to you and your students to courses that are available with 
MyLab/Mastering solutions.
Please fill in this form and we will get in touch with you:
Get started with our digital solutions
Join one of our upcoming webinars to discover our online, e-learning tools to support you and your students.
 
Global support
The Global Pearson team is updating this site regularly with best practices and online resources for people who are studying, teaching and working remotely.
Limitless opportunities for all learners
We all to want to help learners succeed. That's why everything we do enables learners to achieve more.
We're constantly creating more effective and innovative ways to learn. Read on to explore our products and services to discover how together we can make learning possible for everyone, wherever and however best suits them. Or click below to learn about our mission.
Learning Solutions
World-leading digital content, interactive learning tools, success programs and lots more.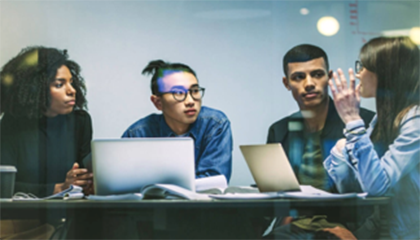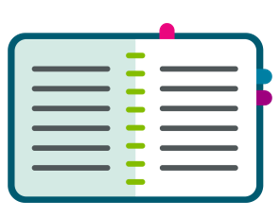 Higher education blog

Read our latest blogs posts to uncover customer success stories, learning trends and the latest editions of our top-selling textbooks.
 
Your local partner

With offices in United Arab Emirates, Saudi Arabia and Turkey, we are proud to work with educators and learners across the region.Our experienced and knowledgeable team is committed to delivering solutions and services which meet the unique education needs of the Middle East.