Support your students to achieve early mathematics success at university with MyLab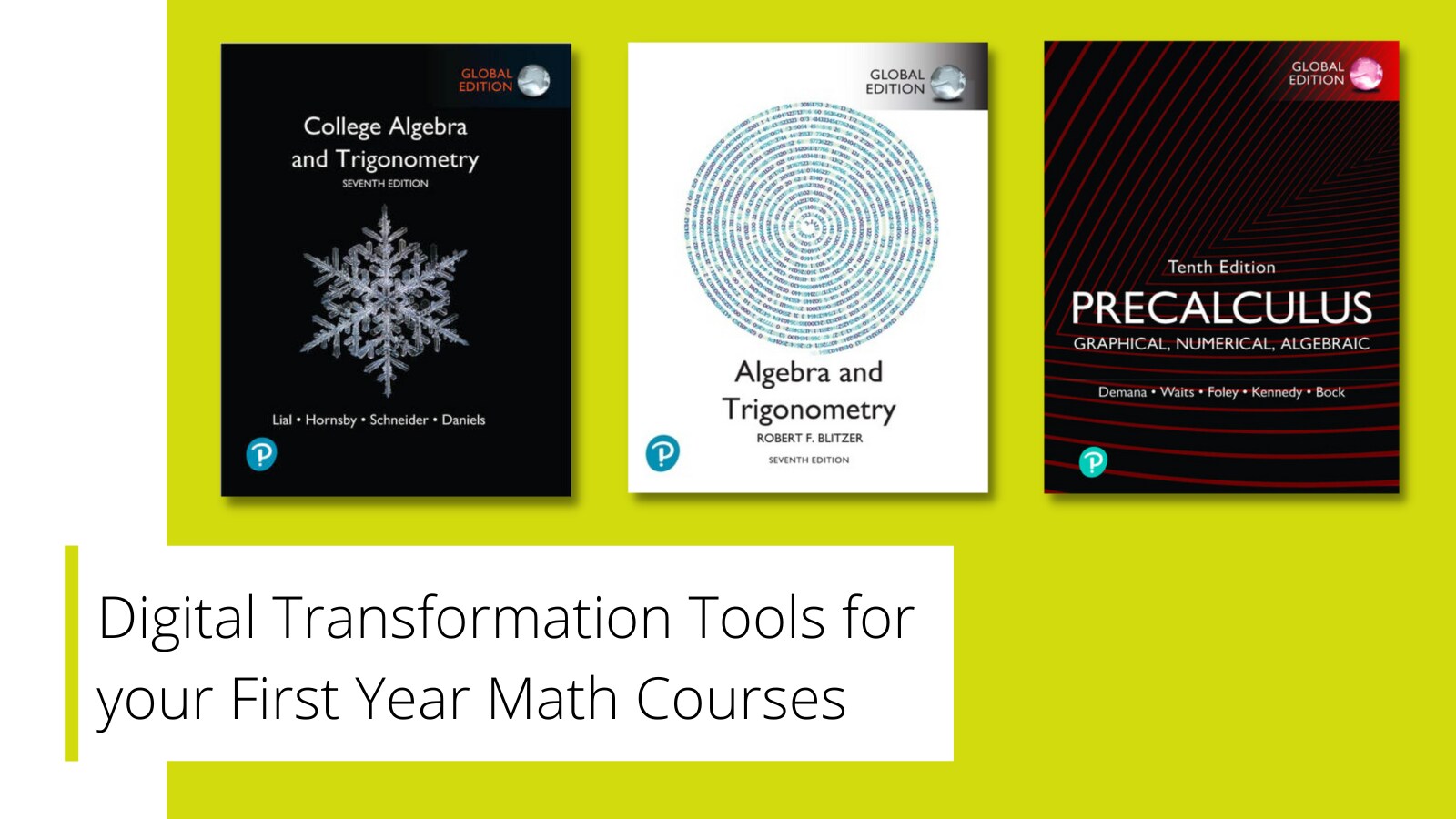 Math hasn't changed – but now there are lots of learning platforms to help you enhance the student learning experience. With highly adaptive digital resources that immerse and engage, MyLab Math is designed to support First Year Mathematics programs and beyond.
With MyLab, you can help students transition from high school to university so they're ready for success in science, engineering, computer science or management. 
80 higher education institutions across the region use MyLab Math to support over 40,000 students. Get in touch to find out about partnering with us.
MyLab Math can help you manage large cohorts
Manage multiple class sections, and let other instructors copy your settings, for a standardized syllabus across your department. 
View diagnostics charts that summarize the most difficult problems, identify under performance and see grade and score changes over the duration of the course.
Link from your LMS platform to MyLab. Access assignments and rosters and transfer grades with ease.
Customize, copy and save lesson settings for future semesters – and even share it with other faculty members.
Adjust your instructional strategy, using real-time data.
MyLab Math benefits your students
A personalized approach that recognizes their individual learning needs and preferences and builds confidence and improved results.
Unlimited opportunities to practice and master Math problems – with interactive homework and auto-graded feedback.
Study aids that support them – including worked examples and video tutorials.
Learning Catalytics, interactive response tool that uses their own smartphones, tablets or laptops to help develop their critical thinking skills.
Discussion, teamwork and peer-to-peer learning enabled by auto-grouping.