English fluency becoming the gateway to success for students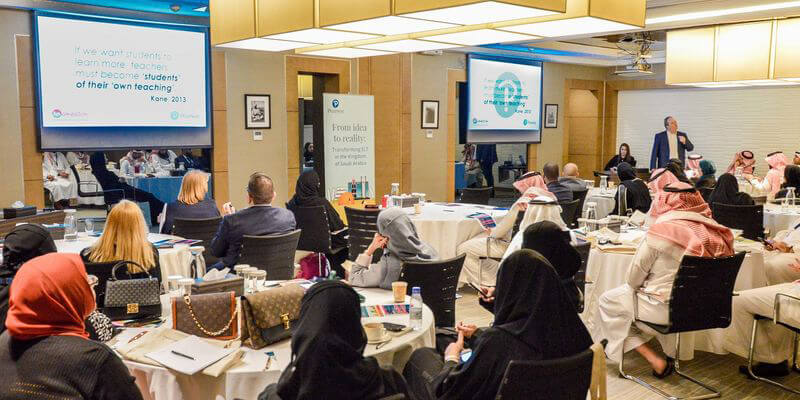 Pearson Middle East recently organized the "Transforming ELT (English Language Teaching) in the Kingdom of Saudi Arabia" event with an aim to present its vision & perspective on the role of English Language in shaping the learners in Saudi Arabia for the decade ahead. The conference welcomed influential educators and academics to hold discussions and seminars around the future of ELT in KSA and how technology and data tracking are becoming necessary tools in the classroom and workplace.
Focusing on how English has become a common language for communication across the globe, with roughly 85% of international organizations using it as one of their primary languages, it is increasingly being perceived as a route to gaining crucial skills, better education and employment opportunities. As per a recent study conducted across KSA, English is critical for nations' successful participation in the global economy, which is why countries like Saudi Arabia and the Middle East region as a whole view English proficiency as a vital skill and learners, teachers as well as parents have developed a positive attitude towards the learning process.
Talking about how technology today has become one of the most powerful drivers of English language acquisition, Majid Mneymneh, VP-Higher Ed and Corporate, Pearson Middle East said: "In order to transform the Kingdom of Saudi Arabia into a knowledge based economy and to support the Vision 2030 of the nation, it has become paramount to focus on equipping  learners with work place skills, which also includes English language proficiency. With advancements in artificial intelligence, virtual reality & other emerging technologies, the age of digital learning is making it easier, more affordable, and more efficient to deliver higher quality English training and assessments, hence, young Saudis now can have access to new ELT programmes to meet the demands of a new and more globalized market."
For the last decade, Pearson's Saudi Arabia Hub has been working in partnership with educators to improve ELT Education in the region. As we now enter the new decade and gear up to achieve the Vision 2030 for Saudi, we need to prepare ourselves for the new challenges & opportunities and usher in a new era of more immersive and relevant digital training to help learners customize their English learning experiences and reach their full potential.
Online Coverage