Success Programs

Help your learners succeed in college and gain skills for the
jobs of tomorrow with our engaging, online programs

Programs to Develop Personal and Social Capabilities
Personal and social capabilities — also known as "soft" skills — are critical to career success. Employers want, and expect, these skills. To meet this demand, we developed the Personal and Social Capabilities (PSC) Framework.
Created through an extensive review of existing 21st century skills frameworks, social skills, research related to employability skills, and labor market data, PSC identifies six common categories of "soft" skills people need to succeed in any employment setting.
We have two online programs which can be used to support your higher education students to identify, develop and showcase these vital skills.
Local Success Story

Discover how Princess Nourah Bint Abdul Rahman University has benefited from implementing our Success Programs.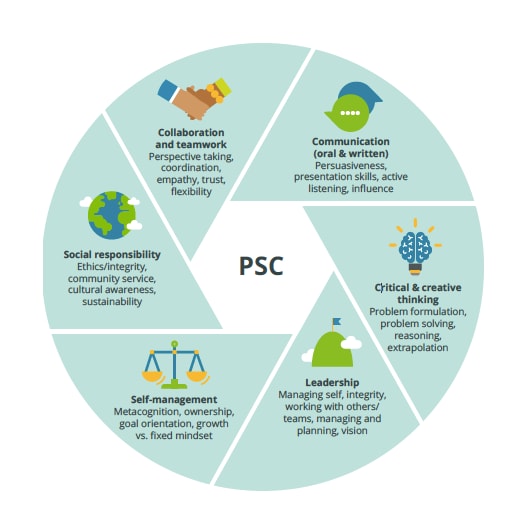 All the topics, including critical thinking, diversity, workplace etiquette, formal and informal communication, business writing (even where to put capital letters!) are very insightful and educating.
Student, Princess Nourah Bint Abdul Rahman University, KSA
"
Our internship employers are very impressed with students that have taken the Career Success program. They can see it in the students' attitude, the high standard of their CVs, their level of communication and how they conduct themselves.
"
Dr Paula Kenny, Associate Professor,
Princess Nourah Bint Abdul Rahman University, KSA