New edition of Krugman International Trade: Theory and Policy offers a balanced global approach, with MyLab Economics for blended learning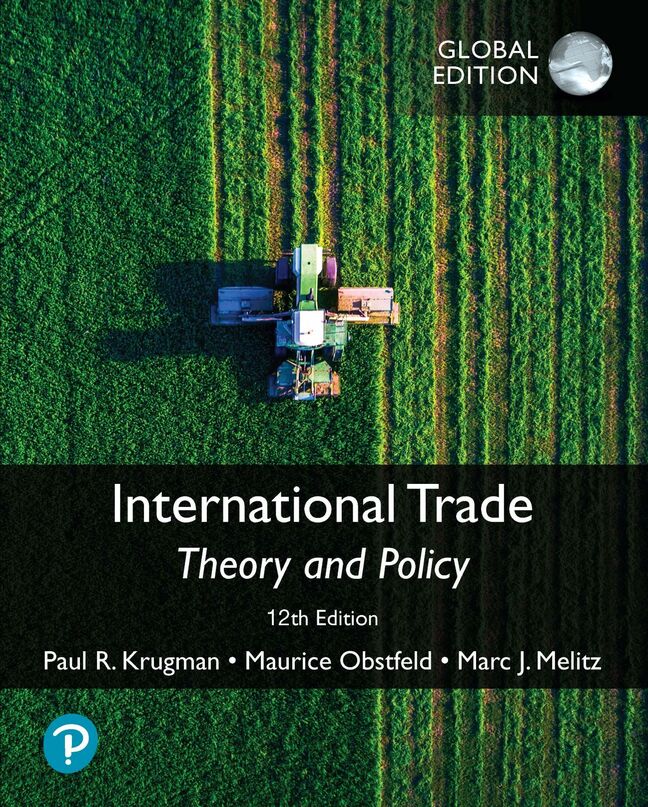 Equip your students with the intellectual tools for understanding the changing world economy with International Trade: Theory and Policy by Krugman, Obstfeld & Melitz. This revised edition provides an intuitive introduction to theory and world events – and the policies put in place in response. 
New or updated content includes:

US China trade tensions and the Trump war on global trade.

Euro area policy innovations in response to COVID-19.

2020 EU/UK trade deal, the impacts of Brexit and implications for the Irish border.

Global sourcing decisions and the new USMCA treaty.

Engaging Case Studies using real-world events and applications.

Vivid illustrations and videos – illustrating concepts including trade shocks on developing countries, currency manipulation, the global financial cycle – and much more.

Request your sample copy today by emailing asktheHEteam.middleeast@pearson.com with the ISBN 9781292417233 and providing your contact details.
Explore other Economics subject texts (PDF)
MyLab Economics – engage your students with flexible, adaptive digital content
Give your students what they need to succeed with MyLab Economics teaching and learning tools. Personalize, customize and create a course tailored to your curriculum and your students. Online assessments and data tell you how students are doing, as they go, so you can adapt your style and content while they build skills, practice and get great results.
Learn more about MyLab Economics

Top tips for using MyLab Economics
Online assessments help students develop key skills for course success

Set regular homework so students can practice and test their knowledge and get instant feedback. They're auto-graded to lighten your workload – especially helpful when you have large cohorts to support!

Select from a huge range of problems, reading and video quizzes.

By assigning Econ Experiments (game-like, engaging and risk-free active learning scenarios) you'll help students to build the decision-making and other skills they'll need in the real world.

Students can test their understanding of real-world economic ideas through open response questions that accompany Current News Exercises and Financial Times articles.

Developing problem-solving skills and mastering new and difficult concepts is made easier with Teach Me tutorials – structured homework exercises that help students challenge themselves.

Graphing Exercises give students practice working with graphs and the language of economics. They'll be able to draw graphs quickly and visualize the possible answers to questions using MyLab's Grapher learning aid.

Digital learning tools for before, during and after class, whether online or blended

Use the ready-made interactive learning content to support your seminars.

Source the latest articles, new reports and videos to enhance your lectures.

Make remote learning more engaging with homework problems that help students develop skills.

Learn more about MyLab Economics
Start the digital transformation of your course today
We hope that you'll choose this text and MyLab Economics for your next course.

We're here to help you integrate our engaging digital content and online assessment tools into your next economics course – ask your Pearson representative for more information.