Connect students to real-world financial decisions with new edition of Fundamentals of Corporate Finance by Berk, DeMarzo & Harford, plus online practice in MyLab Finance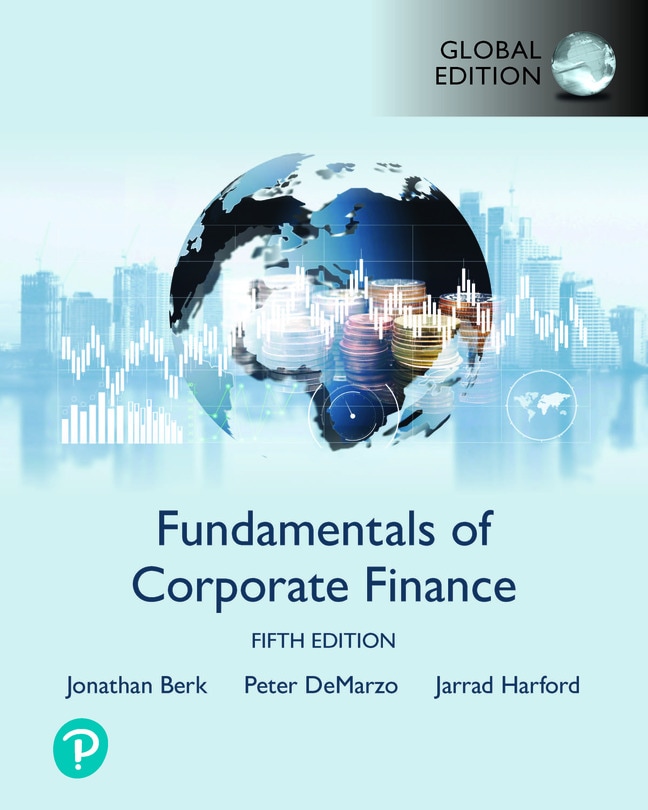 Help students master financial concepts core to their future careers and solve problems faced by today's practitioners, with latest Fundamentals of Corporate Finance by Berk, DeMarzo & Harford. New and revised content includes:

The Valuation Principle – explaining the foundation of all financial decision-making.
The latest tax codes – keeping your course current with rulings and regulations.
Guided Problem Solutions – a three-step, problem-solving methodology: Plan, Execute, and Evaluate.
Personal Finance GPS – examples of financial analysis in everyday life.
Common Mistake boxes – common misunderstandings of core concepts and calculations.
Data and Integrative Cases – realistic data-analyzing exercises and problems.
Explore other Finance subject texts (PDF)
Request your sample copy today by emailing asktheHEteam.middleeast@pearson.com with the ISBN 9781292437156 and providing your contact details.

Driving and improving results, student by student

Reach every student, wherever they are with online homework, tutorial and assessment tools in MyLab Finance. The highly adaptive content can be personalized to each student and is designed to embed learning in an engaging way while they explore difficult concepts. Plus features like auto-grading and Learning Catalytics mean that MyLab gives students hands on practice while you spend less time grading.

Learn more about MyLab Finance    
Top tips for using MyLab Finance

Letting you concentrate on teaching and driving higher performance

Make lectures engaging and lively and encourage class discussion with Learning Catalytics – our bring-your-own-device classroom response system.

Set regular homework but save time with marking. The homework and test manager lets you create, import and manage online homework assignments, quizzes and tests that are automatically graded. Students get regular practice and immediate feedback and you get on with teaching.

Quickly get to grips with your students' learning journeys. MyLab Finance helps you assess individual performance and activity in real time and analyze how to target strengths and identify opportunities to develop, for a truly personalized experience.
For better students outcomes and learning experiences
Get students to practice important finance skills in Excel. They develop their proficiency with this key Microsoft Office application and receive personalized reports and detailed feedback through auto-grading – and you save time.

Bring the real world of finance alive with case studies and Financial Times articles that have accompanying open response questions, to engage students and embed finance concepts.

Encourage active interaction. Because students can access MyLab resources and complete assessments on their mobile device, they can study whenever and wherever they choose and are more likely to stay on track.
Learn more about MyLab Finance
Start the digital transformation of your course today

We're here to help you integrate our engaging digital content and assessment tools into your next
finance course – ask your Pearson representative for more information.