10th edition of Slack, Brandon-Jones & Burgess: Operations Management with Revel for enhanced learning experience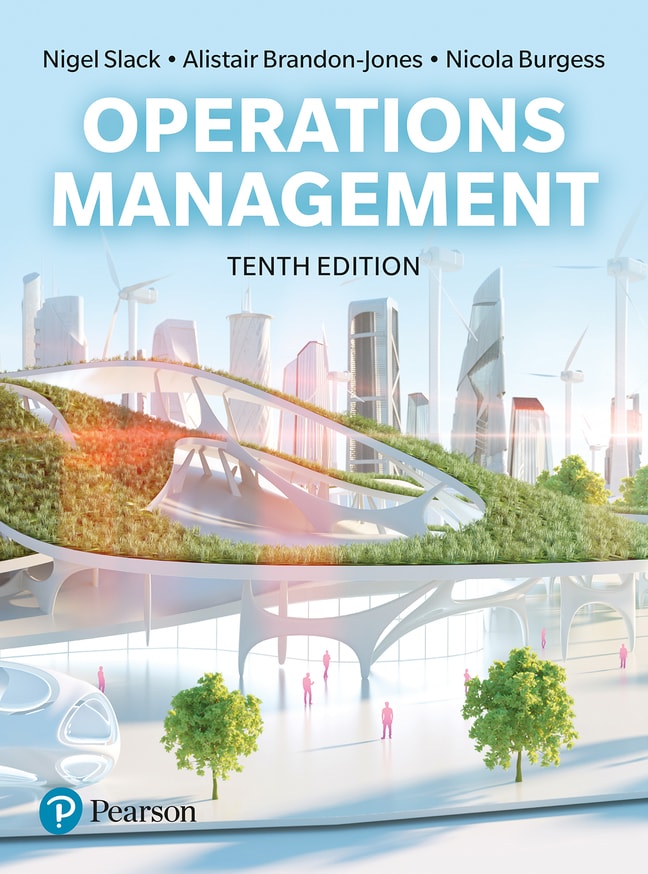 Give your students a comprehensive introduction to the concepts of direction, design, delivery and development of operations management with popular text, Operations Management by Slack, Brandon-Jones & Burgess. The authors give students the benefit of their wealth of experience helping improve businesses of all shapes and sizes, including a plethora of international examples. New and updated content includes:
Emphasis on Lean Operations and its role in planning, control and improvement.
Extended problems and applications questions – to aid practice in analyzing operations.
New responsible operations sections covering social, ethical and environmental issues.
Added 11 new end-of-chapter case studies – suitable for short class discussions and more extended activities.
Over 100 Operations in Practice examples.
Further guidance for analyzing operations issues through worked examples.

Explore other Operations Management subject texts (PDF)
Revel – Encouraging more active learning
Research shows that, when it comes to studying and homework, students very often don't read enough and are not prepared for class. They also don't always value self-study and may lose motivation and fall behind in their learning. Revel is a teaching and learning system that blends author content with interactive media and continuous assessment tools to encourage students to learn and practice in a fluid way. Revel is easy to use – right from day one in the classroom, with flexible access to content that is designed to engage, motivate and develop critical thinking skills as students build subject confidence and knowledge.

Assign, Assess and Action for improved class results
As an instructor, Revel can help you to: 
Choose and order your learning content to match your course.
Customize questions or add your own.
Assign material before or after class.
Set due dates for reading, video quizzes, progress-check MCQs, journal questions and shared writing exercises.
Assess individual and class performance and identify any disengaged or under- performing students.
Take action in your class to address learning gaps.

Read a little, do a little, learn a lot
Students benefit from:
Active and engaging learning experiences through videos, interactive content, dynamic diagrams and quizzes – students are more likely to complete their assigned reading and retain what they've read.
Access to Revel from any device, at any time, online and offline.
Read-aloud feature – for learning on the go and to support accessibility.
Exercises that encourage them to pause, question things and develop critical thinking.
Tailored reading, writing and journal exercises.
Opportunities to check their understanding at regular intervals before moving on.
Immediate feedback that keeps them on track and motivated.
Request your sample copy today by emailing asktheHEteam.middleeast@pearson.com with the ISBN 9781292408248 and providing your contact details.

We hope that you'll choose Revel for Operations Management by Slack, Brandon-Jones & Burgess.
Start the digital transformation of your course today
We're here to help you integrate our engaging digital content into your next Introduction to Operations Management course – ask your Pearson representative for more information.