Meeting the challenges of teaching and enhancing the learning experience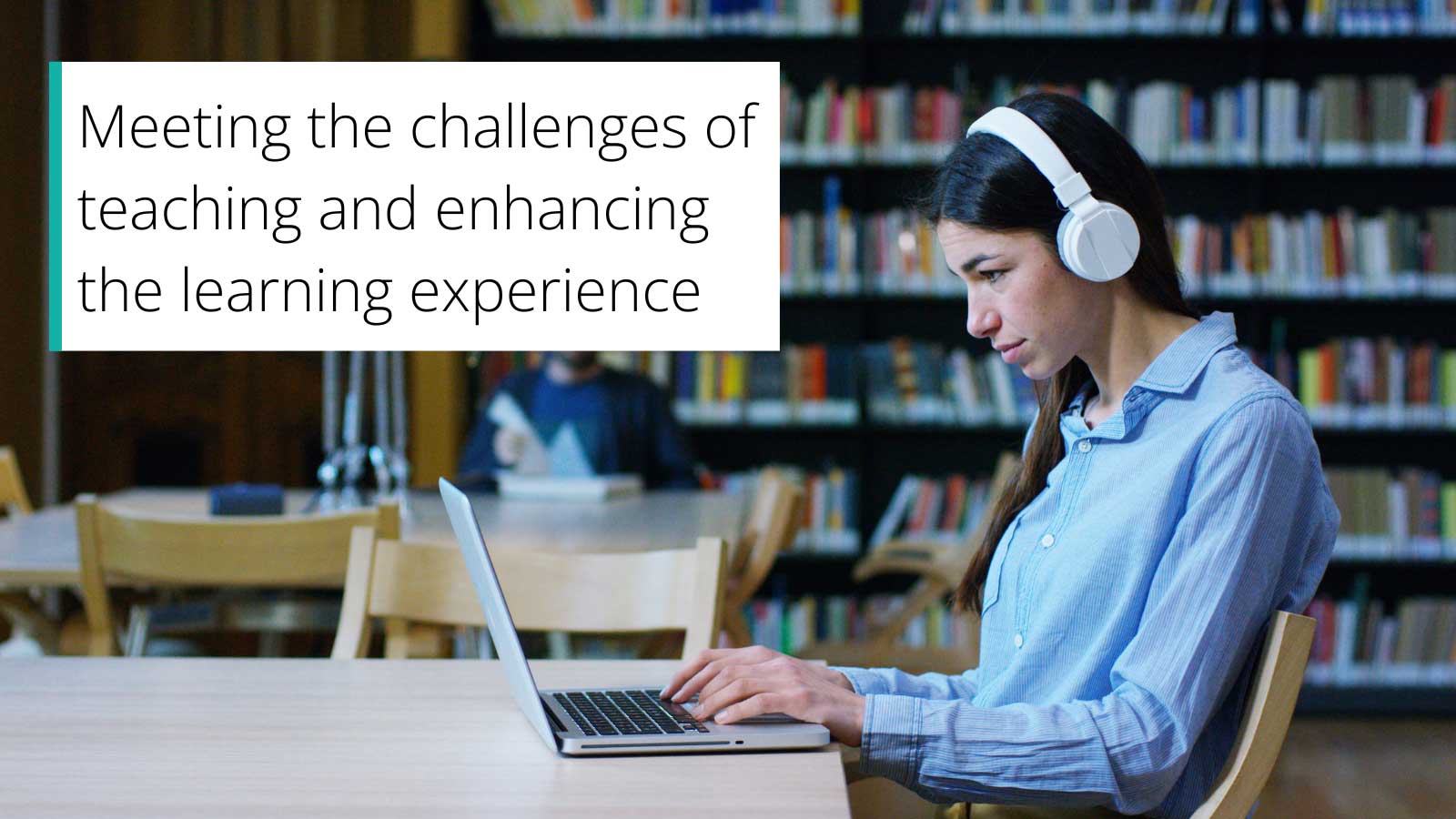 With higher education in a state of constant change, it's no surprise that educators are turning to technology solutions to address some of their biggest teaching challenges. They tell us that these include
Student engagement and motivation.
Increasing cohort sizes.
Changing study expectations.
Providing opportunities for learners to apply knowledge through practice. 
Ensuring access to learning systems for all.
Building 21st century skills – like problem solving and critical thinking.
Bridging the gap between school and university.
In a recent series of four webinars, over 100 participants from across the region joined us to consider how MyLab and Mastering can support students and educators in IT, Chemistry, Math and Management.
In the first, Ahmed Samir (Higher Education Digital Services) stressed how Pearson is committed to providing tools that address the key challenges, even as they continue to evolve in higher education. Whether you're taking your first steps to offer a more engaging online learning experience as part of your campus-based course or moving to a hyflex delivery model, our platforms are the perfect tool to support your ambitions. Based on research, they are tried and tested with hundreds of students and educators, they are developed in line with subject and technology changes, and data shows their positive impact on student outcomes.
MyLab and Mastering are made with straightforward navigation and simple steps to assign work or study course content and our webinars explained how easy it is for educators and students to get started. Here's a summary of what Ahmed and other session presenters outlined during the four events.