Leading materials engineering text reinforces concepts with digital learning resources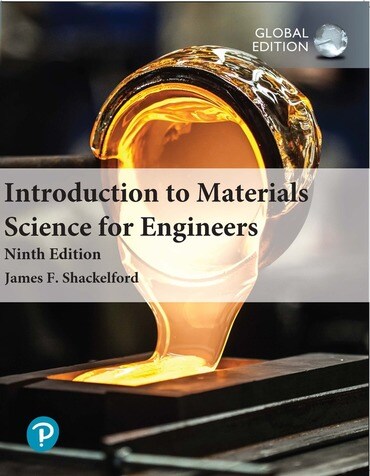 With an emphasis on the fundamental role of materials in the engineering profession and society as a whole, Shackelford's Introduction to Materials Science for Engineers enables your higher education students to make connections between their learning and the field and the community in which they live. The latest edition considers the full spectrum of engineering materials, including a wide range of those with high-tech applications. 
New and updated content includes:

Engineering materials in smartphones and tablets, and the nature of optical fibers in telecommunication.
Contemporary materials in modern engineering design, and the role of sustainability.
Conceptual problems – help students understand topics presented.
'Powers of Ten' icon throughout – highlights discussions on structure-property relationships.
Team this text with Mastering Engineering for interactive resources and real-world examples, that help students master challenging material, and gain the confidence they need to succeed.
Explore other Engineering subject texts
Request your sample copy today by emailing asktheHEteam.middleeast@pearson.com with the ISBN 9781292440996 and providing your contact details.
Personalize teaching and learning experiences for improved results
Adaptable and interactive digital resources available through Mastering Engineering create a teaching and learning platform that personalizes every student's learning experience – giving them the tools they need to succeed and you the insight into their progress. 
"Mastering Engineering has been a game-changer for me as a student. It has completely reshaped the way I study for exams. The platform offers a wide range of study resources, including interactive lessons and additional problems. This has helped me to focus on areas where I need improvement, and the video tutorials made difficult concepts easier to understand. Overall, I highly recommend Pearson's Mastering program to anyone looking for a comprehensive and effective study resource."
Abdoalrahman Hakim, Student, United Arab Emirates University