Give students the 21st century skills to succeed in A and P with Marieb and Hoehn's Human Anatomy & Physiology plus Mastering interactive learning platform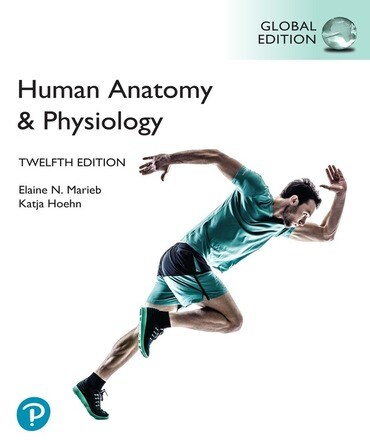 Updated Human Anatomy & Physiology by Marieb & Hoehn motivates and supports learners to apply knowledge in clinical scenarios and practice their critical thinking and problem-solving skills.
New textbook content includes:
A Closer Look box on COVID-19.
Boxes featuring the lives and works of eminent scientists. These will show students the human side of science.
Homeostatic Imbalance boxes on Marfan syndrome, brittle bone disease, tetanus, and anxiety disorders.
Additional tables on:
            o   Functions of neurons and neuroglia.
            o   Focal versus diffuse brain injuries.
            o   Antihypertensive medications and renin-angiotensin-aldosterone system.    
Discussion on topics such as using fibroblasts as stem cells, 3D-bioprinting used for skin grafts and how COVID-19 causes loss of smell.
Request your sample copy today by emailing asktheHEteam.middleeast@pearson.com with the ISBN 9781292421803 and providing your contact details.
Explore other A&P subject texts
Engaging students and embedding learning
Mastering A&P gives you flexible digital tools that engage and activate learning, with online assessments and data to tell you how students are doing, as they go. You tailor, teach and assign as you see fit – resulting in personalized learning that reaches every student.
Learn more about Mastering A&P
Top tips for using Mastering A&P
With our digital tools students learn faster, prepare better for their A&P lab sessions and practical tests, and stay engaged.
Build knowledge faster with Building Vocabulary Coaching Activities and Interactive Physiology Animations.
Prepare for the live laboratory with Practice Anatomy Lab, giving them access to widely used specimens and simulations.
Check their understanding and prepare for exams with mobile-friendly flashcards, and multiple choice and fill-in-the-blanks practice quizzes.
Helping tutors deliver learner success
Save time creating, managing and grading homework. Give students regular practice and personalized feedback to manage their study time more effectively.
Target gaps in understanding with automatic Adaptive Follow-Ups, based on the student's past performance on course work, homework, tests and quizzes. 
Evaluate class performance at-a-glance with the robust gradebook's easy-to-use diagnostics.
Experience fully engaged students in lectures, stimulate active class discussion and tailor teaching to the cohort's needs, with Learning Catalytics bring-your-own-device classroom response system.
Start the digital transformation of your course today
We hope that you'll choose this text and Mastering A&P for your next course.
We're here to help you integrate our engaging digital content and assessment tools into your course – ask your Pearson representative for more information.