Read thought-provoking news and sign up for innovative events
We're on a mission to help people make progress in their lives through learning. And we're moving that mission forward by keeping up with the top issues in education today. Read news and join our events to be inspired.
Thought leadership  
Gain insight and ideas to help prepare learners for future careers and fulfilling lives. Access our latest global research findings and read education news from the region.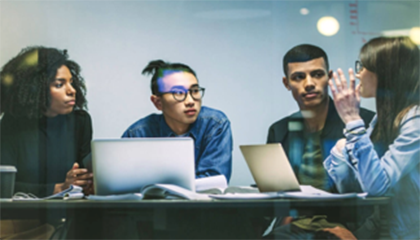 Events
Join us for in-person and online events to learn something new, exchange ideas with your peers, and get inspired. Look out for author workshops, digital innovation events, Facebook live discussions and online learning webinars.