Accelerated Digital Marketing Professional Certificate Program
It's the most sought after job of the decade. Land the Digital Marketing job of your dreams.
Classes Start

August 26, 2019

Estimated Effort


6 to 8 Hours / Week

Institution



Wharton Online

Language



English

Program Duration



12 Weeks

Price


AED 17000*
(For Full Program)
* Flexible payment plans available upon request
Overview
Digital platforms present a great opportunity to reach the customers across the globe and create a loyal base of followers who would profit the business. But how to navigate through these platforms to ensure the success of these campaigns? Where is the fine line between the provocation and emotional involvement to ensure the virality of your ad that has a positive effect on the audience? You can learn about it and many more techniques to build a loyal customer base in this Professional Certification Program. With this program, you will be able to stay relevant as a manager and achieve remarkable results in your digital marketing campaigns. The Digital Marketing program is delivered using an innovative and highly effective model of blended learning.  Apart from the highly saturated and rigorous content available online at your convenience, in-class sessions led by professional facilitators will take place every other week to ensure your progress and ultimate success in this course.
These meetings will provide you with an opportunity to organize and structure your knowledge, network with your peers and thought leaders and apply the course material to the real-world situations.
Moreover, you will be in close contact with your personal Student Success Advisor who will help you achieve all the important milestones during this course. Our locally developed Learner Journey is centered around ensuring your success in this course as well as your professional development.
Outcomes / What you will Learn
How to leverage new models in business and e-commerce to increase profitability
New techniques in Market Research, including Regression Analysis (modeling cause and effect), Conjoint Analysis (valuing attributes and measuring preference), and Social Media Analytics

How to generate more word of mouth and leverage the power of social media to get your products, ideas, and messages to catch on

How to decide what initial experiments your company should invest in to achieve customer centricity

How to choose metrics to gauge and guide ongoing customer-centric efforts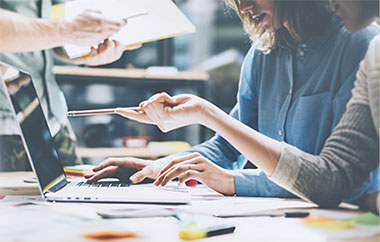 Program Includes
Fundamentals of Digital Marketing, Social Media, and E-Commerce 

Managing the Value of Customer Relationships

Marketing Analytics: Data Tools and Technique

Selling Ideas: How to Influence Others, and Get Your Message to Catch On

Earned Certifications
Upon successful completion of Pearson Professional and edX® requirements, participants will earn the Digital Marketing Professional Certificates from Wharton School of the University of Pennsylvania.
With Pearson Professional, you can acquire certifications on individual courses upon successful completion of their respective requirements.

Your Learner Experience

Top Institutions

Blended Learning Experience

Guidance of industry Experts

Dedicated Learning Coach

International Certification

Alumni Network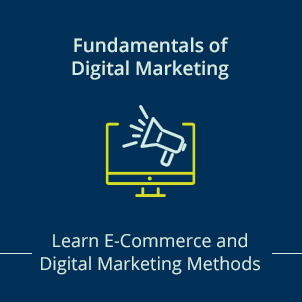 Learn how to ensure the success of your marketing campaigns and stay on top of your digital marketing game.
What you will learn:
How to leverage new models in business and e-commerce to increase profitability
Successful Social media and digital marketing techniques
Real-world application of digital marketing and e-commerce methods
How to market yourself and your products more effectively and efficiently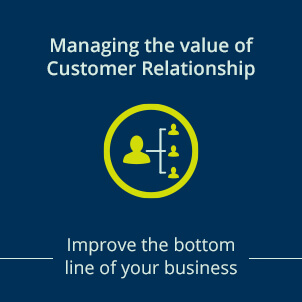 Revolutionize the way you approach marketing campaign and product development around the concept of customer centricity
What you will learn:
Make an informed decision about whether, how, and when to invest in customer centricity
Make the case for customer centricity in your organization
Find a balance in your organization between customer-centric and product-centric efforts
Decide what initial experiments your company should invest in to achieve customer centricity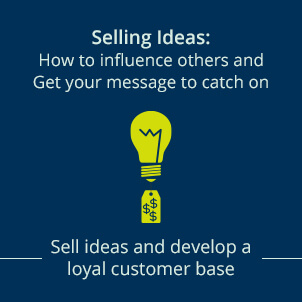 Stop selling products – sell ideas instead, and grow a loyal customer base!
What you will learn:
How to make the message stick and generate ideas that will catch on
How to leverage the power of social media and influence others more effectively

Tools to develop a loyal customer base that follows your vision

The interactive in-class sessions are going to keep you engaged on the course through peer debates and discussions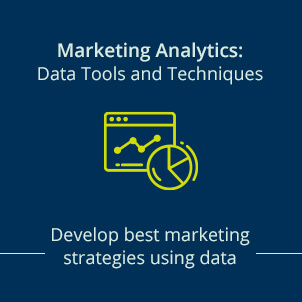 Learn how to navigate through loads of customer data and make the best marketing decisions for the success of your projects
What you will learn:
Regression Analysis: modeling cause and effect

Conjoint Analysis: valuing attributes and measuring preference

Social Media Analytics

New Techniques in Market Research

Job Outlook
90% of marketers report suffering from a shortage of digital skills, and only 8% of surveyed companies feel strong in the area of digital marketing. (whitepaper by Grovo)
In a study conducted by Bullhorn, 64% of recruiters reported a shortage of skilled candidates for available marketing roles.
Employment of marketing managers is projected to grow 9 percent from 2014 to 2024, faster than the average for all occupations. (Bureau of Labor Statistics)
Career opportunities as a Marketing Manager, Digital Marketing Analyst, or Account Executive, among others Salary range from 56k- 97k per year (*data from Glassdoor)
Meet Our Faculty

Pete Fader
Frances and Pei-Yuan Chia, Professor of Marketing - The Wharton School of the University of Pennsylvania


Raghu Iyengar

Associate Professor - The
Wharton School of the University
of Pennsylvania


David Bell
Xinmei Zhang and Yongge Dai,
Professor of Marketing -
The Wharton School at the University of Pennsylvania


Jonah Berger
Associate Professor at the
Wharton School - The Wharton
School of the University of Pennsylvania
Learning Coach

Nicole D'Souza
Pearson Professional Learning Coach