bilArabi is a new innovative Arabic language programme for schools that transforms the way students learn Arabic with fun and engaging course content, and an inquiry-based approach that makes learning student-centred. It also includes language used in everyday life, helping students to access the language, understand it and use it to interpret the world around them.
bilArabi is a programme that offers more than just language learning, with content that aims to develop a passion for Arabic history and culture, and inspire trust in a bright future for the language. The course also includes 21st century skills to prepare students for high-stakes exams and the workplace.
Free access to bilArabi online resources
Content from Levels 1 – 3 are available digitally until August 2020.
If you would like access for your school, please contact us on                    enquiries.middleeast@pearson.com and provide: your school details and the levels that you would like access to.

Why choose bilArabi?

Because we want to allow students to explore the Arabic language and put it to use through inquiry and reflection.

Because it is a student centric learning programme, with all the benefits of active learning, the pillar of modern teaching methodology, and therefore optimized to develop effective Arabic language learning in children.


It is structured to support teachers in introducing and applying 21st century skills and techniques in the classrooms.


Because of our true love of the Arabic language and in recognizing and appreciating its beauty and potential to embrace great ideas, modern science and timeless literature.


Because of the rich cultural identity and pride in Arabic history that is worth preserving and celebrating and which it can rekindled by creating meaningful links across many literary genres.

About the author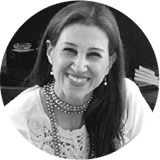 Dr Hanada Taha is the Endowed Chair Professor of Arabic Language at Zayed University and prior to this was acting Dean at the Bahrain Teachers College. With a PhD in Curriculum and Instruction from the University of New Orleans, Masters Degree in Educational psychology and a Bachelor's Degree in psychology from the American University of Beirut, Dr Hanada adapted international standards to suit the Arabic language at the heart of bilArabi based on the Ohio standards for native language teaching and the ACTFL (American Council on the Teaching of Foreign Languages) for non-native language teaching.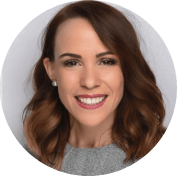 "King's School Nad Al Sheba value the importance of Arabic as part of our school curriculum. We are proud to be working in partnership with the bilArabi Program as part of our ongoing commitment to sustained improvement in the teaching of Arabic. bilArabi has already proven invaluable in our strategic plan for developing the pedagogical practice of our teachers and ensuring our children have a love of learning Arabic. The program plays a significant role in contributing to the future of the teaching of Arabic due to its research base, creative approach and innovative strategies for teaching. Kings' School Nad Al Sheba are looking forward to further monitoring the impact of bilArabi on progress and attainment over time." - 
Ashleigh Thompson, Deputy Headteacher of Kings' School Nad Al Sheba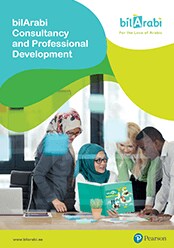 Learn more about how we can support you to effectively deliver bilArabi in the classroom. Download our Professional Development and Consultancy guide.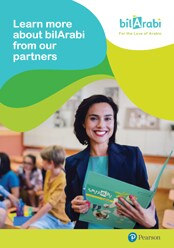 Download testimonials brochure and learn more about bilArabi from some of our early adopters and educational partners
Read our bilArabi case studies