Catch up on our insightful 
Corporate Webinars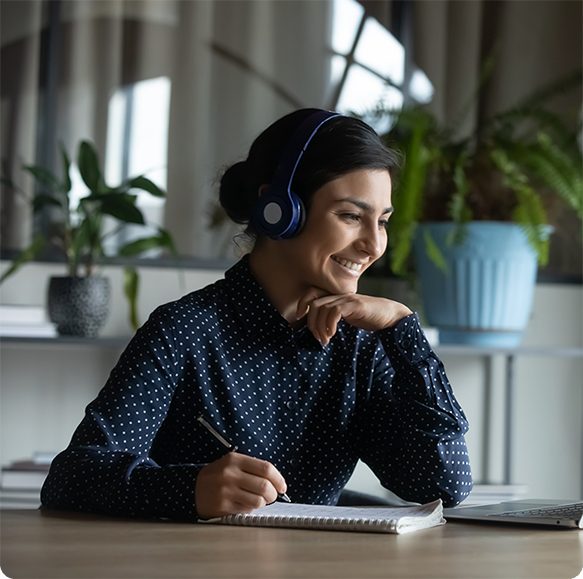 Missed our #PearsonForCorporate 
webinar series? Watch all the sessions here!
The COVID-19 global pandemic has thrust us into what is often referred to as a VUCA world (volatile, uncertain, complex, and ambiguous). Our lives have changed, and we are living through an unprecedented time, requiring each of us to navigate our way, as best we can. As working professionals, we need to make sure we take care of ourselves and our families, while trying to balance working from home and staying safe and productive.

The responsibility is even bigger for Human Resources leaders, who must carefully manage employee engagement plans through COVID-19, monitor and revise those plans, and sketch out how the future might look for their companies and their employees.

Catch up on all the webinars from the series now.
In these webinars, we discussed a number of topics that matter; various speakers shared their experiences and stories; and we investigated some creative solutions around highlighted topics.

#PearsonforCorporate: Engage your 
employees through and post COVID-19
Simone Wright takes us through her personal and professional experience of how the business continues in such unprecedented times with a focus on keeping employees engaged.
5 May 2020

Explore more Webinar Recordings
#PearsonForCorporate
Secure Language Assessment – Versant with Remote Monitoring

Looking for secure assessment solutions in these unprecedented times? Pearson for Corporate will help you with just that.
Secure Assessment Anywhere – See how Versant with Remote Monitoring securely assesses both progress and proficiency, even if learners are not on site.

#PearsonForCorporate
World-class, interactive online English language learning for professionals

Interested in English language courses for professionals? Learn about the advantages and disadvantages of online self-study courses and how we are measuring IMPACT. Featuring a demo of Pearson's most advanced tool for English language learning: Pearson Online English.


#PearsonForCorporate
Raising the Level of your employees' English

From the hiring process to meeting with customers, find out how you can measure and improve your employees' English Language level to ensure the best possible service and communication, and subsequent positive impact on the business

#PearsonForCorporate
Motivating your workforce – more than just monetary reward
Employee motivation is a key factor in a company's productivity and profitability; but what are the best ways to achieve a motivated workforce? Explore the science behind motivation and discover how Pearson is embedding more than just monetary reward to motivate employees.

Get started
Ask us how we can support with your talent assessment and organizational development.