Help students understand the practical application of theory with revised business management text
This post is about the new edition of a popular business management textbook.
Leadership in Organizations explores the major theories and research on leadership and management in formal organizations and offers recommendations for improving managerial effectiveness through the following features:

Real-world cases – help students gain a better understanding of the concepts and suggest effective ways to handle the situations. 

Guidelines – demonstrate how leadership theories and research can be used to improve management practice. 

Personal reflection exercises – encourage critical thinking and application of leadership concepts. 

Revised design and updated content to increase accessibility. 

Added examples of effective and ineffective leadership.

Latest research data.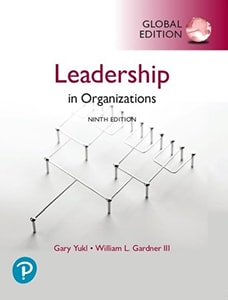 We hope that you'll choose Yukl's Leadership in Organizations for your next business management course.