Pearson Campus Ambassador(PCA) Program
Pearson Campus Ambassador Program
The program is carefully designed for a selected group of university students who are looking for ways to build their professional career and gain the right experiences early on.                                                                                                                                                                                      
Program Purpose                         

This program is aimed to help students to gain the required workplace skills through partnering with Pearson Education and lead different activities with their peers and faculty members that is linked to the usage of Pearson services offered.
Why the PCA program for instructors and institutions?
Educators love to hear the student perspective
Student learn faster from each others
Expand students professional network and support them to gain work experience
Provide work opportunities to students.
Train students on how to use digital platforms to study smarter and better prepare themselves for their exams.
Why join as a Pearson Campus Ambassador (PCA) member?
As an ambassador you will be earning real-world experience by partnering with your local Pearson Education team.
Receive free access to Pearson products.
Become a member of the Pearson Campus Ambassadors international team.
Gain work experience and expand professional network.
Acquire real-world skills like problem-solving, public speaking, communication, creativity, and integrity. 
Receive free certified training on employability skills (sales, communication and negotiation)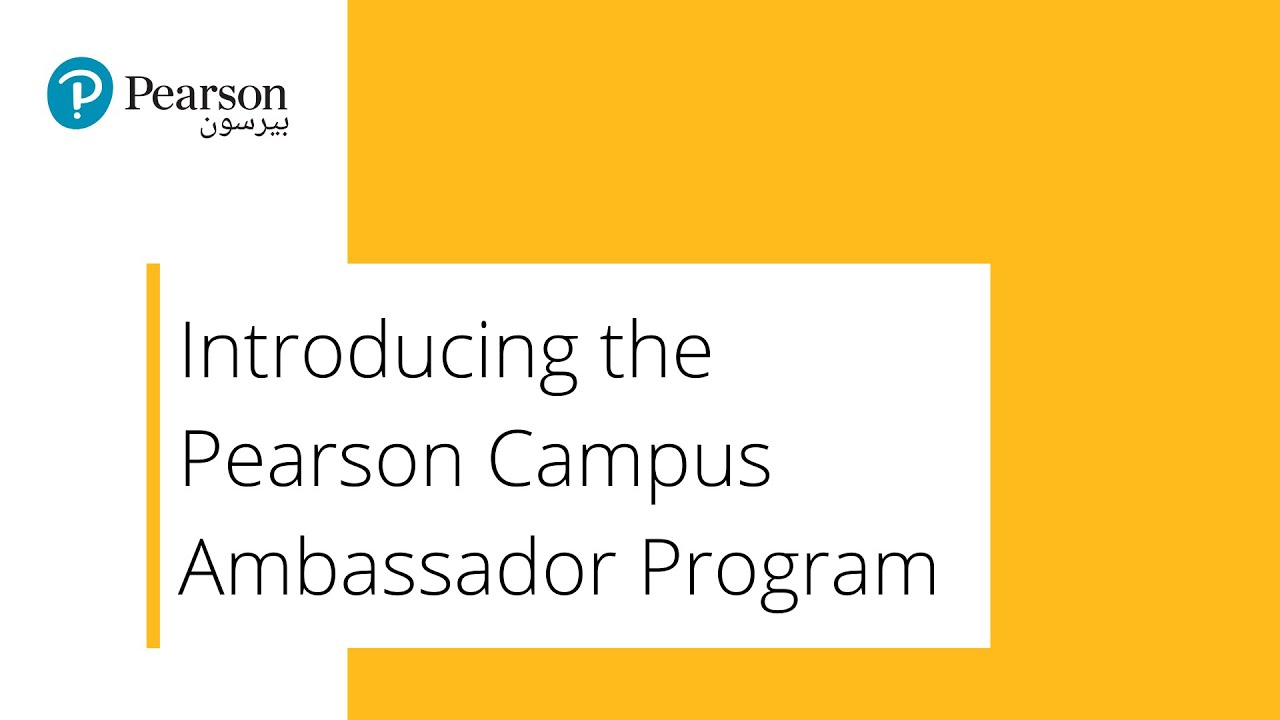 Play