Student Success Webinars
Join us every other Wednesday, at 4 PM Dubai Time (GMT+4), for an insightful webinar on Student Success program with our Learning Advisor Lamis Hezbawi.
We bring a different angle each webinar,  sharing new and updated insights into how you as an educator can ensure your students gain the skills to thrive in college and beyond.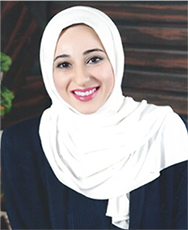 Lamis will provide an overview of the Student Success program, demonstrating how it advances students' knowledge and builds critical skills for ongoing personal and professional development. She will share the rich analytics that enable you, as an educator, department, college and university, to baseline students' strengths and weaknesses and measure their readiness for college and career success and help them gain the skills they need.
Simply fill in the registration form and we will share with you the webinar details and links.

Register Now