Revised edition of Management text addresses latest tools, practices and developments
A revised edition of the popular text, Management by Robbins and Coulter, is helping students explore the latest management tools, practices and developments through:

Research and discussion on current issues including globalization, the "Me-Too" movement and the impact of big data, analytics and AI.

Case Application – real-world cases including Tesco, Renault-Nissan, Aldi and Starbucks.

Workplace Confidential boxes – insight into handling workplace challenges like adjusting to a new role, job stress and organizational politics.

Learning from Failure boxes – how well-known companies and individuals bounce back with new insight. Includes James Dyson, Wells Fargo, Disney, IBM and Steve Jobs.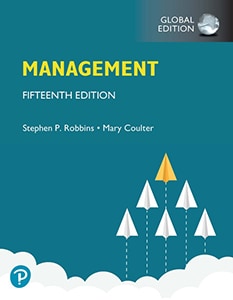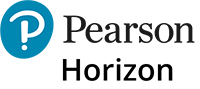 NEW: This title comes with Pearson Horizon, a digital courseware solution for optimal student engagement. Discover more about Pearson Horizon for Management here.

Empowering learners and improving student results with digital content
Pearson Horizon brings a contemporary look and feel, and enhanced user experience both in the classroom and outside. It provides you with an easy, ready to use digital component to your course, that you students can access online and offline. 
Learn more about Pearson Horizon for Management 
MyLab Management is a powerful online toolkit that gives you the flexibility to create courses to fit your needs and resources you can trust to keep your students engaged. A personalized learning approach gives each student the support they need – when and where they need it – to be successful.  
Learn more about MyLab Management
Around the world instructors use MyLab Management to improve student engagement 
At Western Sydney University, Australia, instructors use MyLab Management in Organizational Behavior courses to help students engage with their learning. MyLab's online quiz data indicates how well students are working with the course content and attempting the questions. And because new information and databases are frequently added, it also reduces the time and effort needed by the instructors to create online assessment questions and engaging learning activities.
Getting started
Request your sample copy today by emailing asktheHEteam.middleeast@pearson.com with the ISBN 9781292374529 and providing your contact details.
Learn more about Pearson Horizon here

Discover MyLab Management by watching a recorded webinar.

We hope that you'll choose Robbins and Coulter with MyLab Management or Pearson Horizon for your next course.