Updated text is comprehensive guide to understanding the theory and applications of fluid mechanics
This post is about the new edition of a popular Engineering textbook.
This updated edition of Hibbeler's Fluid Mechanics introduces course concepts and problem solving to help students think critically and put theory into practice through:

Example Problems – illustrate the application of fundamental theory to practical engineering problems and reflect problem-solving strategies.

New photos and figures – explain how the principles of fluid mechanics apply to real-world situations.

Homework Problems and End of Chapter Reviews – all problems use SI units and sets are arranged in order of increasing difficulty.

New Fundamental and Conceptual Problems – simple applications of the concepts to help students develop their problem-solving skills and prepare for exams.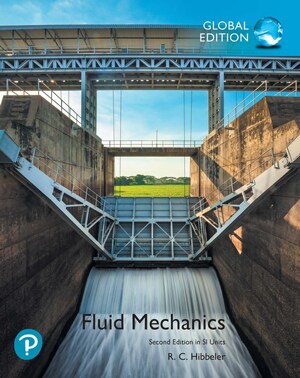 Personalize the teaching and learning experience for positive student outcomes

Mastering Engineering is an online homework, tutorial and assessment tool designed to improve student results through personalized learning. It emulates the traditional learning environment by providing students with wrong-answer specific feedback and hints as they work on tutorial homework problems and helps students to be better prepared and more engaged, while they learn off campus. 
Learn more about Mastering Engineering
Over many years, instructors have been seeing positive outcomes with Mastering Take a look at our Spotlight on Mastering Engineering to see just a few key outcomes from educator studies investigating the use of this online platform to support learning.
Getting started
We hope that you'll choose Hibbeler and Mastering for your next course.