Updated business text gives students a thorough understanding of international markets
This post is about the new edition of a popular business textbook.
The new edition of International Business: A Managerial Perspective gives students a thorough understanding of international markets through new material and updated sections including:
The impact of globalization on competition within industries (e.g. wine, flowers, coffee).
Ethical and social responsibilities of international businesses.

International trade and investment conflicts (e.g. global taxation, trade in counterfeit goods).

Natural disasters and political upheavals.

The impact of e-commerce on international business.

Cultural, legal and technological differences among countries.

Venturing Abroad – the opportunities and challenges of conducting business outside your home country.

Emerging Opportunities – emerging international markets.

People, Planet and Profits – how international businesses promote their triple bottom lines.

Updated data and statistical information.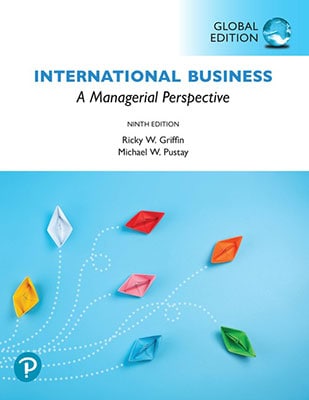 Engaging students with immersive content, tools and experiences
MyLab Management online platform includes videos to bring business concepts to life, related to the theory students are learning in class, and quizzes that assess their comprehension of the concepts covered. These highly adaptive tools will help you reach every student and deliver effective tutorials, personalized feedback and support improved results.
Learn more about MyLab Management
Instructors use MyLab Management for increased student preparation, class participation and test results.
International Business Instructors at Farmingdale State College, New York encouraged their students to read the textbook prior to lecture and complete MyLab homework assignments. They noticed an improvement in student preparation, an increase in class participation and a positive correlation between the scores attained by students doing the homework and their test scores. Those scoring highly on homework exercises also scored substantially higher on test scores and final course grades. Most students reported that the simulation exercises in MyLab Management helped them practice decision making and apply the chapter content to a real-world business challenge.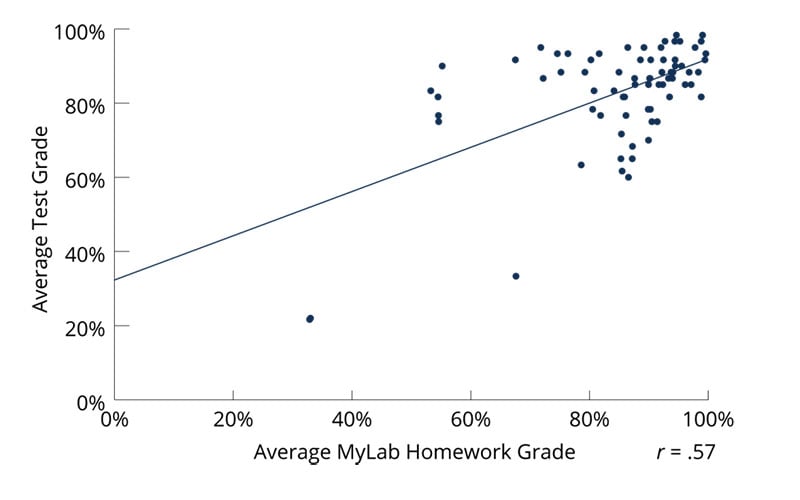 Correlation between Average MyLab Homework Grade and Average Test Grade, Fall 2016 (n=73)

Get started

We hope that you'll choose Griffin & Pustay and MyLab for your next business course.