Revised text brings global marketing to life with real-world examples
This post is about the new edition of a popular Marketing textbook.
This revised text focuses on the questions, concerns and crises facing global markets through:
New and updated cases – including Apple, Google and McDonald's.
Examples of current global marketing practices.

Quotations from global marketing practitioners and industry experts.

Insights into the complexities of the external environment, including economic and social disruption and their implications for global marketers.

'Hot topics' – including social media, BRICS nations, sustainability and corporate social responsibility.

Recent research findings.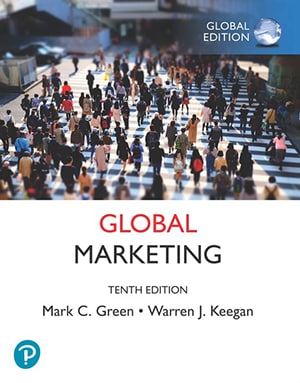 MyLab Marketing – Improving results, one student at a time

Improve learning outcomes by engaging your students with MyLab Marketing online homework, tutorial and assessment tools. MyLab Marketing helps students think like managers by giving them the opportunity to apply course concepts to real-world business challenges – strengthening their critical thinking skills as they understand the impact of their decisions on an organization. MyLab reacts to how students are actually performing, offering data-driven guidance that helps them better absorb course material and understand difficult concepts. Includes a Video Library: a curated collection of videos that helps students understand why they're learning key concepts and how to apply them in their careers.
Learn more about MyLab Marketing
Around the world instructors see positive outcomes with MyLab Marketing
At Texas A&M University, Corpus Christi, USA, MyLab was used to standardize the quality and quantity of course assignments and assessments for online and face-to-face students. Courses could be taught by any instructor and content changes made quickly. MyLab also helped instructors to create problem sets, assessments and real-world application exercises. They found:
85% of students scoring above average on MyLab assignments earned an A as their average quiz grade (see graph below).

Students who passed all or most of the MyLab quizzes also earned higher final grades.

90% of students agreed MyLab Mini Sims helped them apply course concepts to real business challenges.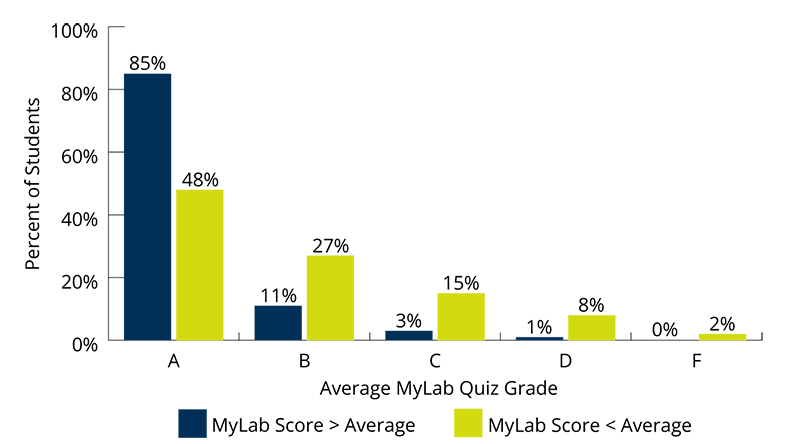 Average MyLab Quiz Letter Grade Based on Average MyLab Assignment Score, Fall 2018 (n=146)
Get started

We hope that you'll choose Green & Keegan and MyLab Marketing for your next course.