Updated text keeps pace with changes in Database Management
This post is about the new edition of a popular Database Management textbook.

This popular text has been revised to make sure students stay up to date with current industry trends and best practice through

Latest thinking on big data technologies
Analytics
Transaction integrity
Designing multi-user solutions
Application-level security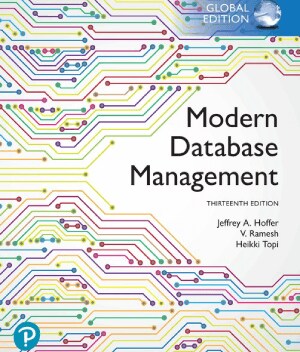 Presented in a streamlined way, the new material uses an 'overarching framework' to give readers a clearer overview of core topic areas. It also communicates the increasing importance of informational systems and reinforces its traditional strength – transactional systems.
Explore this title and other database management subject texts
Request your sample copy today by emailing asktheHEteam.middleeast@pearson.com with the ISBN 9781292263359 and providing your contact details.
We hope that you'll choose Hoffer, Venkatarama and Topi's latest text for your next Database Management course.