Updated text gives a hands-on approach to marketing research
This post is about the new edition of a popular marketing research textbook.

The new edition of Naresh K. Malhotra's textbook continues to give students an applied and practical, hands-on resource that illustrates the interaction between marketing research decisions and marketing management decisions. This popular text now covers mobile marketing research and uses more case studies.

The new edition explores:
Concepts in practice in the real world – through real research questionnaires and data
A running case study on Dell – using real data and linking the chapters through the book to follow the full marketing research process
The research applications of SPSS, SAS, and Microsoft® Excel®
Practical instructions for the data analysis techniques used in the text
How new marketing research tools and social media complement traditional marketing research
Mobile marketing research
A practical six-step framework for conducting marketing research, utilizing marketing companies to highlight qualitative and quantitative research strategies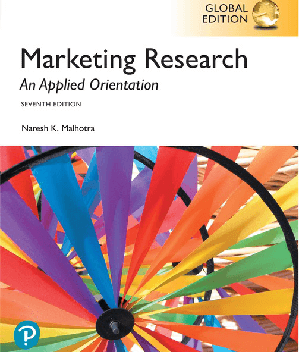 Explore this title and other Market Research subject texts
Request your sample copy today by emailing asktheHEteam.middleeast@pearson.com with the ISBN 9781292265636 and providing your contact details.
We hope that you'll choose Malhotra's Marketing Research: An Applied Orientation for your next course.