Human Resource Management – it's everyone's business
This post is about the new edition of a popular HRM textbook. The latest trends in human resources are included in the new edition of Martocchio's Human Resource Management, with a renewed focus on the role of HR for everyone.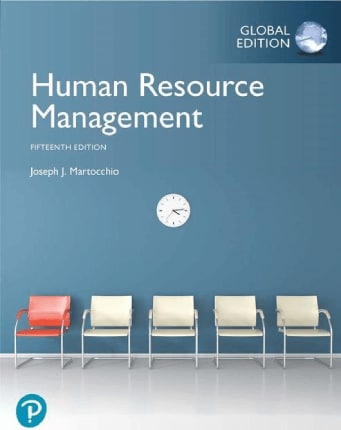 Content highlights
New feature HRM Is Everyone's Business explains how HR professionals and managers throughout the organization work together.
FYI highlights information from survey research and extensive databases (e.g., employment statistics) to show trends and opinions.
New trends in performance appraisal practice are discussed versus long-standing approaches.
Driving positive student outcomes
Combine this text with MyLab™ Management, our online learning system to personalize learning for each student. Interactive content such as video exercises and mini simulations keep your students engaged and help them to understand difficult concepts.
Explore this title and other HRM texts
Request your sample copy today by emailing asktheHEteam.middleeast@pearson.com with the ISBN 9781292264332 and providing your contact details. We hope that you'll choose Martocchio and MyLab Management for your next course.