Open Ideas: Research worth sharing in the world of education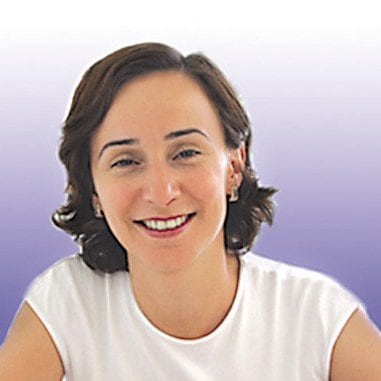 How do we learn, and what keeps us motivated to do so? What is the body of knowledge and skills that Middle East learners need as they move into the second half of the 21st century? How can smart digital technologies be best deployed to realise the region's goal of a more personalised education? How can we build education systems that provide high quality learning opportunities to all? These questions are too important for the best ideas to stay only in the lecture theatre, on the bookshelf, or alone in one classroom. Instead they need to be accessible to all, shared and debated openly, adopted and refined, as Bahar Varicioglu, Pearson's Efficacy Lead in the Middle East, explains.

In today's world of rapidly changing economic and social demands, effective, relevant and continuous education has become the key to increase someone's chance of success in life. Governments, policy makers and educators in the Middle East, and all around the world, constantly search for and debate about how to improve the educational outcomes, as they make decisions and take actions effecting the lives of millions of learners. While making those decisions, all the stakeholders in the education community need to stay informed about the latest evidence and insights on what is happening in the world of teaching and learning – asking what really works in education and what doesn't?
Open Ideas at Pearson is a forum for sharing evidence-based insights on the big, unanswered questions in education. It offers a series of commissioned and native world-leading research and thought leadership publications which are intended to positively impact the education community, both inside and outside Pearson.

In order to achieve our purpose of helping people make progress in their lives through learning, Pearson works with some of the best minds in education – from teachers and technologists, to researchers and big thinkers – to bring their independent ideas and insights to a wider audience. With Open Ideas, Pearson hopes to contribute to the global education conversation by making those evidence based insights on learning accessible to all, as well as to share the best of education research and practice that is happening inside the company, and inspire future directions for our products and services.

Open Ideas research and insights focus on big educational themes holding relevance for the education community globally, as well as across the Middle East. The themes vary from Knowledge & Skills, at different stages of education, to maximise further progression in learning and work; Pedagogy & Educator Quality – developing teachers and leaders with the capabilities to deliver intended learning outcomes through best-practice pedagogy; developing the means of Measurement & Assessment of cognitive, interpersonal and intrapersonal educational outcomes that matter in the 21st century; and Institutional Improvement- how to ensure the effectiveness and efficiency of education institutions to support improvement for all.

As many parts of the Middle East are keen to embed digital technologies to enable personalised learning and improve outcomes, Open Ideas continues to bring more research-based reports on Digital and Adaptive Learning to its audience. We are getting ready to publish a series of three short papers on 'Efficacy in Learning Technologies'. The three papers (based on Pearson's own research) will cover what we know about the efficacy of online and blended learning, and how this information can be used to support successful learning technology implementation; insights on driving innovation and improvements with learning analytics; and designing learning software to facilitate learning analytics for improvement.

The other new piece of work we are working on is on 'Demand-Driven Education', which has been commissioned by the Boston-based Jobs for the Future. The report will consider how education innovators are improving the alignment between education and work and creating new opportunities for low-income students. The paper will be focussed on the US and UK in the first instance, but will be extended through case studies from around the world, included as part of our "Ideas Worth Sharing" mini-series.

'Efficacy in Learning Technologies' and 'Demand-Driven Education', both of which present valuable insights on widely discussed educational themes, are just two examples showcasing how Open Ideas brings the best of education research and practice to educators, institutions and governments across the Middle East, making the learning experience more relevant, effective and more successful for millions of learners.

Our hope is that you also join the conversation about learning via Open Ideas, research.pearson.com, and share our content with your contacts.

The views and opinions expressed in this article are those of the author and do not reflect the policy or position of Pearson.