Celebrating English Language Teachers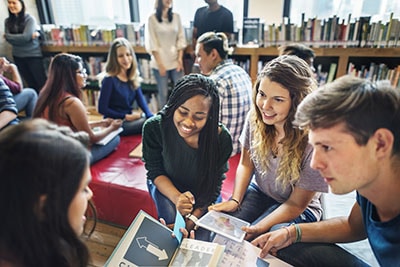 A new Pearson ELT Teacher Award and Blended Teacher blog series celebrates the creativity and innovation of teachers everywhere.
Twenty-two years ago, in 1994, UNESCO proclaimed 5 October to be World Teachers' Day. Every year since, people have come together to celebrate the life-changing effect that teachers have on all of us. This year, we wanted to mark the occasion with something extra special for English language teachers everywhere. We want to help share the endless enthusiasm, creativity and innovation that English teachers bring to all learners.
That's why we are launching a new Pearson ELT Teacher Award. The award aims to recognise and showcase teachers who have successfully developed and implemented innovative ways of teaching in their classrooms. Whether they have used technology or digital tools in unique ways, or re-invented traditional tasks, the award will go to teachers who can show that their ideas are not only unique but have improved learner engagement, motivation and success.

So what do our judges think about English teachers and the contribution they make?

Author and academic David Nunan says: "Today is a day to celebrate good teaching practice and to showcase teachers who have implemented innovative ways of teaching in their classrooms. From the big innovations to the everyday. I'm proud to be celebrating teachers and the contribution they make today and every day."

Amar Kumar, Senior Vice President, Efficacy & Research at Pearson, says: "English is becoming a critical language for global success, and teachers around the world are innovating to improve outcomes for their learners. I'm proud to be a part of identifying and celebrating those who have had tremendous impact on so many lives around the world."

The world of teaching has changed in many ways since the first World Teachers' Day 22 years ago. Technology is playing an increasingly important role for teachers and learners, both in and outside the classroom. So, alongside seeking out the very best examples of great teaching practice for the Pearson ELT Teacher Award, we'll also be launching a new Blended Teacher blog series. This will share ideas about some of the hot topics associated with the benefits and challenges of using technology in the English classroom, and we'll bring you a blend of expert voices from around the world to give you their views on questions such as:

• Is technology disruptive or a disruption?
• What is the right level of blend?
• Is learning technology only for younger teachers?
• Is game-based learning a waste of time?

In the meantime, if you've developed a great, innovative solution for your classroom then enter the Pearson ELT Teacher Award now. Or if you know a teacher you'd like to celebrate, why not show your appreciation by nominating them?

This blog originally appeared on the Pearson English Blog at https://www.english.com/blog/