The Need For Arabic Open Educational Resources
by Nafez Dakkak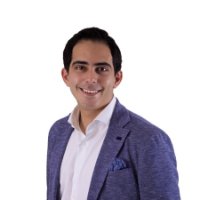 Abdullah is 25 years old. He was in his last year of university when the war broke out. He had to drop out of university and suspend his studies. Through his perseverance, the generosity of others, and an internet connection, Abdullah has been able to rekindle his pursuit of education by taking courses online in Arabic.
Serene is 21 years old. She dropped out of university when she had her first child last year. Now that her daughter is older, she's starting to look into continuing her education. Through flexible online options she's been able to polish her skills and get ready for university while still taking care of her daughter.
 
Fouad is 45 years old. He lives in a refugee camp. By taking online courses in child mental health, he has been able to build on his background in psychology to support children living in the camp with the trauma they are dealing with.
Ahmad is 19 and was struggling with his studies for the national calculus exam ("Tawjihi"). By leveraging a self-paced free online course aligned with the curricula he was able to avoid the financial burden of hiring a tutor and passed the exam with good standing.
These are only some of the many faces that are defying the odds to create a better life for them and those around them in the Middle East. Behind the mind-numbing facts and figures coming out of the region every day, lie singular stories of hope and struggle that are slowly building momentum. It is no secret that some parts of the region are going through exceptionally turbulent times – even by its own standards. However, as a wise man once said, "only in the darkness can you see the stars".
Demand for education, and especially higher education, across the Arab world continues to grow at increasing rates. Despite this increasing demand, enrollment in higher education across the region remains well below the global average as governments struggle to meet with the surge in demand [1]. More pressing than the struggle of access to higher education across the region is the challenge of providing high quality higher education that matches the needs of the labor market. None of the regional universities feature in the top 200 globally, and in some countries unemployment rates are positively correlated with education levels [2].
Increasing even faster than the demand for higher education across the region, is the rate of access to the internet. There are well over 140 million internet users across the Arab world, with the number expected to reach almost a quarter billion by 2020. The overwhelming majority of youth in region believe the internet can offer them new opportunities to access better education and take hold of their future [3]. YouTube video consumption on aggregate comes second only to the United States, and per capita consumption in Saudi Arabia tops the globe. At least one sixth of the content consumed by youth across the region can be classified as educational and the hunger for such content doesn't seem like it will be satiated soon [4].
While the region's youth are clamoring to benefit from the internet and the opportunities it creates, it remains true that less than three percent of content online is in Arabic. In a region with low English proficiency, and where the overwhelming majority of users prefer to browse the internet in Arabic, the dearth of quality Arabic content is both a challenge and an opportunity [5].
The shared commonalities across the Arab world of a majority youth demographic, rapidly rising rates of connectivity, and a shared academic language in Modern Standard Arabic create a strong impetus for regional investment, from both the public and private sectors, in high quality Arabic content – more specifically open education resources (or OERs).
The poster child of all open educational resources, Wikipedia, defines OERs are as "freely accessible, openly licensed documents and media that are useful for teaching, learning, and assessing as well as for research purposes" [6]. Each of Abdullah, Serene, Fouad and Ahmad benefited from OERs in the form of massively open online courses (MOOCs) on Edraak.org, a leading regional platform for such courses, all licensed under the creative commons framework.
OERs are critical for the region's development for several reasons. First, given the shared academic language across the region, the return on investment of creating high quality OERs will be quite high and pay dividends to millions of learners across borders. The investment also has the potential to improve teaching and learning in the classroom by providing more free resources for use in the classroom. A great example in this area is Berzeit University's Learning Objects Bank pioneered by Marwan Tarazi and his colleagues in Palestine [7]. Second, the OERs will reduce the cost of education for those in need and suffering from crisis by offering freely accessible learning material that can be rapidly deployed, reused and remixed to meet different needs. Edraak's courses have been used in refugee camps across the region across a wide array of topics. Finally, an investment in OERs has the potential to inject much needed activity in the region's educational technology space by allowing startups to innovate on top of an openly licensed and free layer of content. These innovations could span different areas from assessment, to adaptive learning, to low-cost education models.
The region is in a critical stage of its development. OERs won't solve all the region's problems, or any of the region's problems alone. Nevertheless, an investment in high quality openly licensed educational resources in Arabic has the potential to create positive ripple effects beyond just the region's overcrowded classrooms.
This post has been written by our guest contributor, Nafez Dakkak, CEO of Edraak.
About Edraak
Edraak aims to revolutionize the access to and delivery of education across the entire Arabic speaking region. Edraak is a massive open online course (MOOC) platform that is an initiative of the Queen Rania Foundation (QRF).  QRF has capitalized on regional Arab talent to leverage technology developed by the Harvard-MIT consortium, edX, to create the first non-profit Arabic MOOC platform.
Launched in 2014 by Her Majesty Queen Rania of Jordan and His Royal Highness Sheikh Mohammad bin Zayed Al Nahyan, Crown Prince of Abu Dhabi, Edraak reaches over 750,000 learners across the Arab world offering almost 50 courses across a wide array of topics.  With over 1.5 million fans across all social media channels, Edraak's reach and impact continues to grow. Growing at over 1,000 learners a day, Edraak's learners come from a wide range of countries across the region including Egypt, Algeria, Jordan, Saudi Arabia and the United Arab Emirates. Learners on Edraak have earned over 70,000 certificates of completion that have served them both academically and professionally.
The views and opinions expressed in this article are those of the author and do not reflect the policy or position of Pearson.