Pearson's commitment to learner outcomes -€" what does it actually mean for teachers and learners in the Middle East?
by Karim Daoud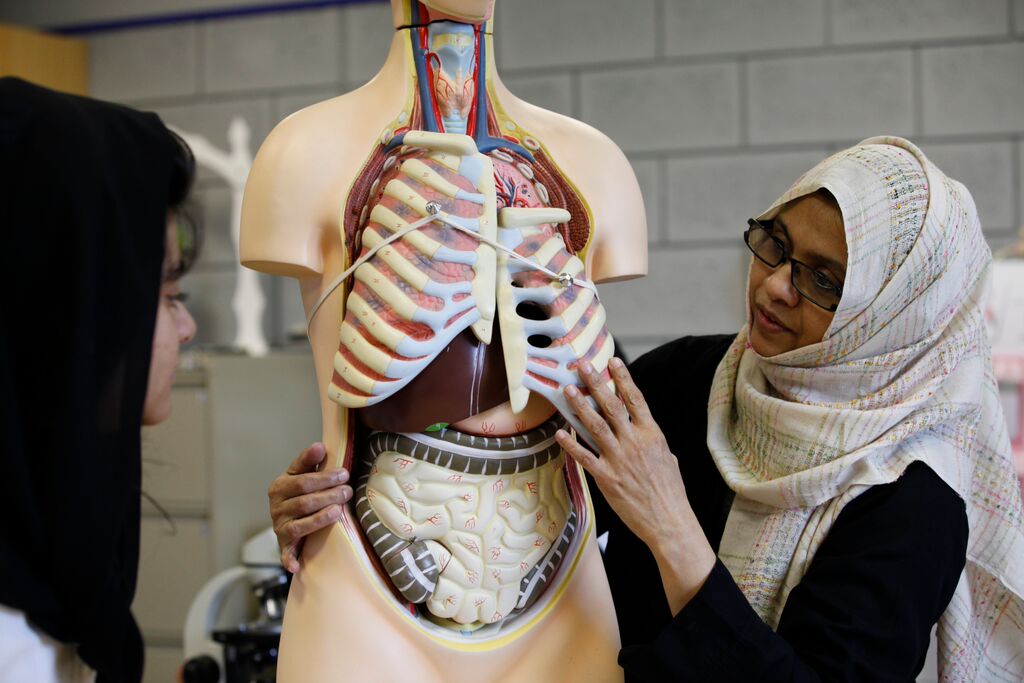 You might have seen over recent years that Pearson as a company has made a global '€˜efficacy'€™ commitment, promising to introduce reporting on evidence of impact on learner outcomes alongside our traditional financial reports.
Why is efficacy important?
Despite trillions of dollars of spend, education doesn'€™t consistently lead to meaningful outcomes:
60 million primary school children in the world are out-of-school (UNESCO Policy Paper, July 2014).
123 million 15 -24 year olds cannot read in our world today (UIS Information Paper. July 2013).
212 million people are unemployed globally (International Labour Organization (ILO) 2014).
Improving the effectiveness of education will increase every learner'€™s chance of success in life. There is now a greater demand for, and opportunities to demonstrate, evidence of impact on learning. Parallels can be drawn to the shift that has already taken place in medical industry, around evidence-based healthcare. Similarly, education interventions should also be rigorously evaluated to demonstrate if they have the intended impact. The results should be fed back to influence practice -€" and thus create a cycle of improvement.
But what exactly is 'efficacy'€™?
To put simply, efficacy is all about measurably improving learner outcomes.
Efficacy is about elevating our focus from the inputs of an education system, to the outcomes of a learning process.
For Pearson, efficacy is about making sure that we have a measureable impact on improving someone'€™s life through learning, ensuring we are delivering the learner outcomes we set out to achieve and putting the learner at the heart of everything we do. The question we keep asking ourselves is: How are we helping millions of learners improve their lives through learning?
What is Pearson doing?
In short, we focus on three main areas:
Efficacy Reviews & Improvement: Focusing the design and development of our products on a defined set of outcomes for learners and reviewing progress toward achieving that goal.
Educational Research: Identifying insights from educational research about how to improve outcomes that can be applied to product design and development.
Efficacy Analytics & Studies: Evaluating the impact of our products on those outcomes.
So, as you can imagine, Pearson'€™s efficacy pledge holds great promise for us here in the Middle East, where we have a dedicated presence, working with individual educators and learners across the region, as well as collaborating with governments and institutions to enact system-wide education reform.
Our efficacy promise means everything we do here, in the Middle East - from delivering professional development training to school leaders in Dubai to rolling out digitalised foundation year programmes in Saudi universities - must help make a tangible difference to the lives of the learners involved. This will give our stakeholders renewed confidence in our offering as they come to understand that we are about far more than simply selling a textbook or learning management system. Rather, we are all about having our portfolio help people make progress in their lives and gain better outcomes for themselves and their communities through education.
Helping learners together
To find out more, please visit the Pearson Efficacy website, http://efficacy.pearson.com/, available to the public, you can discover examples of our impact so far, read our first five efficacy reports from 2015, find more information about the latest developments in our approach and use the interactive online tool to undertake an Efficacy review and make steps to improving learning environments to the benefits of learners.
We hope that we continue to receive on-going feedback from you, in order to continually refine our efforts, and to work together to achieve our ultimate goal – to help learners make progress in their lives. Let us know if you'd like to partner with us on conducting reviews or efficacy research studies.