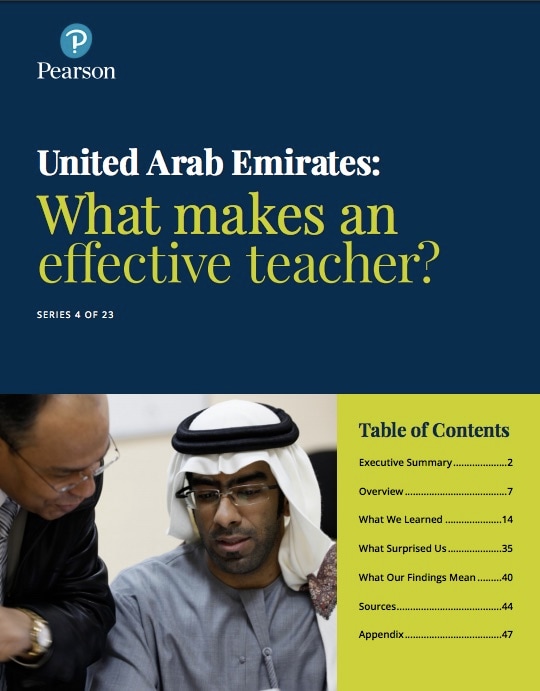 As the UAE implements a new teacher licencing system and new national teacher standards, it is timely to reflect on what it is that actually makes a teacher great, explains Sue Mainey, Pearson's Middle East Director of Marketing.

When it comes to defining what makes a teacher great, who better to ask then teachers themselves? Along with teachers, Pearson has recently asked parents, policymakers, administrators, researchers, and of course, learners, what they believe makes a teacher most effective.  

This Global Survey of Educator Effectiveness questioned thousands of stakeholders from across the globe, asking participants to list, in their own words, between three and fifteen qualities that they felt were most important in making a teacher "effective". Participants were asked to indicate what type of teacher they were thinking of in making this list, that is, what level of education the teacher taught at, and what subject the teacher taught. The survey did not define "effective" for participants, other than that it meant "good," allowing respondents to define what an effective teacher meant for themselves. The majority of survey participants in the UAE came from Dubai (54%), followed by Abu Dhabi (39%), with the rest of the Emirates making up the remaining 7% of participants.
read more