Pearson organises conference on The Changing Landscape of Higher Education in MEA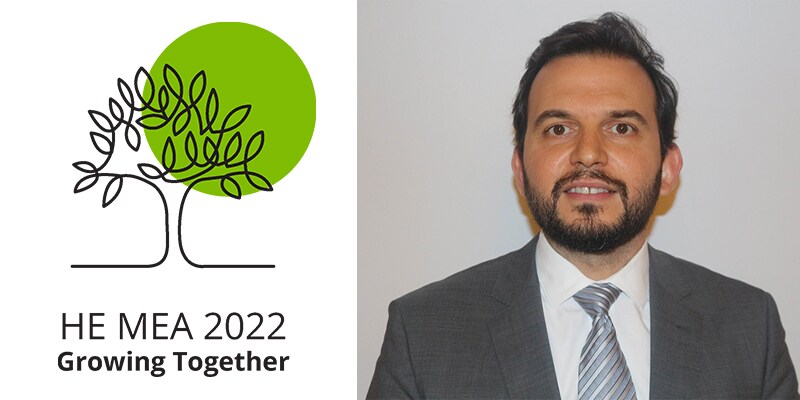 The panel discussed some of the current challenges faced by education sector, possible solutions and future outlook for 2022 and beyond in a post-Covid-19 world

11 March 2022, Dubai, U.A.E — Pearson, the world's leading learning company, recently organized an insightful panel discussion on the topic "Is Higher Education Changing?" as part of its first Higher Education Middle East & Africa Conference 2022. The theme for the event was "Growing Together", as a part of Pearson's commitment to bring the broader education ecosystem together and contribute towards shaping up the future of higher education in the region. It invited participation from some of the key industry leaders & prominent academic institutions including, University of Jeddah, Khalifa university, Mancosa university and MEF University.

Today, the global higher education sector has been momentously transformed as a consequence of the recent pandemic and rapid technological disruption across industries. A report by World Bank  shows how MENA countries have responded resiliently towards this change by shifting to digital & with some universities in countries like KSA delivering over 7,000 virtual classes to appx. 1m learners during the lockdown. The demand for digital content and assessments is on a rise and govt. bodies are now looking at how the gap between education & employability can be bridged through upskilling, reskilling programmes, and aligning learning outcomes to the dynamic market needs. A survey conducted by PwC  indicates that, 81% of CEOs in the Middle East term this skill gap as a major business threat, especially for a future where 5G connectivity, cloud computing, AI and more advanced technology will gain popularity. Against this backdrop, the panel discussion helped uncover some valuable insights around the outlook for 21st century higher education in a post-Covid-19 world.
Six Key Takeaways from the discussion
The pendulum is shifting from brick-and-mortar to digital. Educators, learners, and institutional partners are demanding better online experiences.
Students want to take ownership over their learning and are developing more career-oriented  & entrepreneurial mindset.
Better user design, interactive digital content, and ways to assess students in online and blended environments to be the way forward.
Increase in demand for soft and job-related skills and more emphasis on English language learning being seen by the industry.
Increased preference for short courses or micro-grams and other affordable options from those looking to rejoin the workforce.
Today's educators should focus on critical thinking, project-based learning and encouraging peer-to-peer learning i.e., building a learning community.