Pearson and EdSurge Launch Adaptive Learning Report and Tool in the Middle East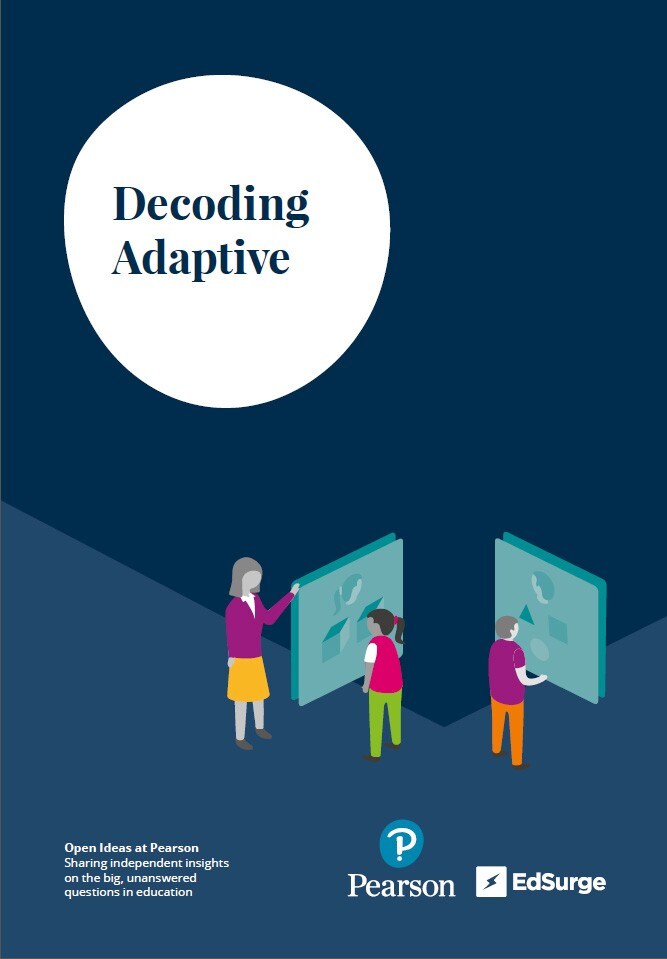 Free resource will help Gulf educators navigate region's digital learning market.
A new report on adaptive learning has been launched in the Middle East by Pearson and EdSurge. The report, Decoding Adaptive, defines adaptive learning in plain terms and examines how an adaptive learning tool can adapt to learner needs and promote learning outcomes.

The research is the first serious attempt to provide a useful definition of adaptive learning, and a taxonomy to describe how the many different adaptive learning products on the market differ from one another.

The report holds relevance for educators and school leaders across the Gulf, as adaptive learning tools are increasingly being taken up in schools as a way of improving student results.

Adaptive learning tools are described in the report as "education technologies that can respond to a student's interactions in real time by automatically providing the student with individual support".

The report is accompanied by an interactive decision making tool that helps teachers determine whether digital adaptive learning tools are appropriate for their students, and provides suggestions as to the category of tool that might be most suitable to their learners' particular needs.

Report contributor, Michael B. Horn, a leading education thinker and author of the best seller Blended: Using Disruptive Innovation to Improve Schools, says:

"With the large number of adaptive learning tools now available in the market, it is important that educators and school leaders are able to identify the tools that best suit their learners' needs. There is little merit in using adaptive learning tools that have no impact on improving learner outcomes. Many of these tools hold great promise for helping learners to achieve their potential. However, educators need to be given the skills and tools to navigate the differences between the thousands of different products on the market and select the best tool for their specific learner needs".

Managing Director of Pearson in the Middle East, Karim Daoud, says:

"We are excited to bring this exciting piece of research to the Middle East, where adaptive learning tools are increasingly commonplace in the region's classrooms and lecture halls. I believe the report, and the accompanying tool, will be of great benefit to our educators as they look to embrace the potential of technology in education. The report helps us all to better understand what adaptive learning actually is – and how it can make learning more personalised and ultimately more effective".

The full report can be downloaded here:

https://www.pearson.com/innovation/smarter-digital-tools/adaptive-learning.html

The interactive decision making tool can be accessed at:

https://www.edsurge.com/research/special-reports/adaptive-learning/quiz